The Guyana Defence Force (GDF) is appealing to residents living in Guyana's far-flung interior regions to be the Force's eyes and ears, as it ramps up efforts to provide effective monitoring of the country's airspace.
Chief of Staff of the Guyana Defence Force, Brigadier Patrick West, said it was almost impossible for the GDF to provide coverage to the country's expansive regions and would need the support of local residents.
"We need the support of the local residents, to be honest with us and to share information with us," he told News Source during a recent interview .
The Chief of Staff made the plea weeks after Government announced that it was looking to set up a unit that will utilize drone technology to provide better surveillance of the country's airspace, particularly in the interior locations.
That announcement was triggered following the discovery of an illegal aircraft and two illegally constructed airstrips.
Brigadier West said from the incidents in the past, it is now clear that there was knowledge at different levels  but that knowledge was not shared with the security forces.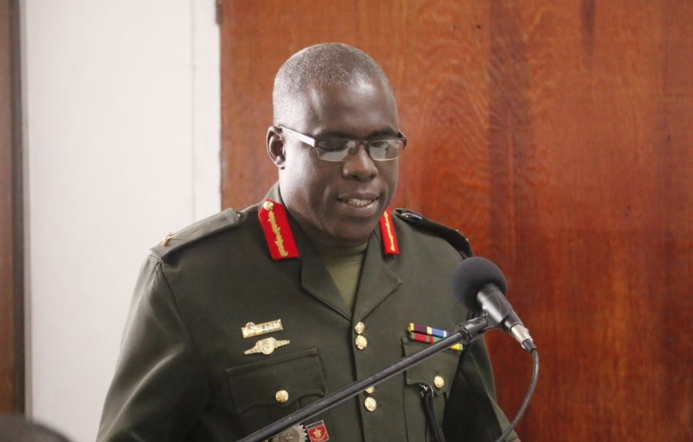 Asked about efforts to build a better relationship in an effort to facilitate the sharing of information, West said "there are a number of initiatives being done right now, but we are working and we are building those relationships and coming out of the visit by His Excellency to the Lethem community the need for support was discussed and there is a methodology to be implemented."
The Army Chief said the GDF is limited in its capacity to monitor the airspace and as a result, there will be gaps.
He said even with new technology, the army will still be limited in its monitoring capabilities within the jungles, although it will be effective over the open terrain of the savannahs.
He told News Source that the GDF will be working under the direction of the Defence Board and based on instructions, it will implement a plan of action to ensure effective monitoring of the airspace.
Currently, commercial drones are being utilized for limited use in this area but the government is exploring the use of more hardcore drones.
It is expected that with the new technology, it will allow for the covering of more grounds and the reducing of the need for the deployment of troops on the ground, particularly in those hard to access areas.