In his first address as the new acting Chief of Staff of the Guyana Defence Force, Brigadier Godfrey Bess today encouraged his officers and ranks to maintain professionalism and do so at an extraordinarily high level during the current political situation in the country.
Brigadier Bess who took office yesterday as Chief of Staff Patrick West headed off on pre-retirement leave, said the Guyana Defence Force is going to continue to perform its duty and function in a professional manner.
"We must protect our citizens and defend the country against all enemies. As servicemen and women of the Guyana Defence Force, I wish to underscore our purpose in service to the nation. We are the guardians of the country's national patrimony. I urge you to continue to be alert and not to compromise your integrity and professionalism. Avoid deviant behaviour that would bring this organisation into disrepute", the Chief of Staff cautioned.
Brigadier Bess noted that the GDF will continue to improve its training programmes "because training is central to military service".
He promised that even in challenging times, training will continue to support the growth of the Guyana Defence Force, adding that he will continue to lean on the officers and ranks to ensure the effective transformation of the Guyana Defence Force.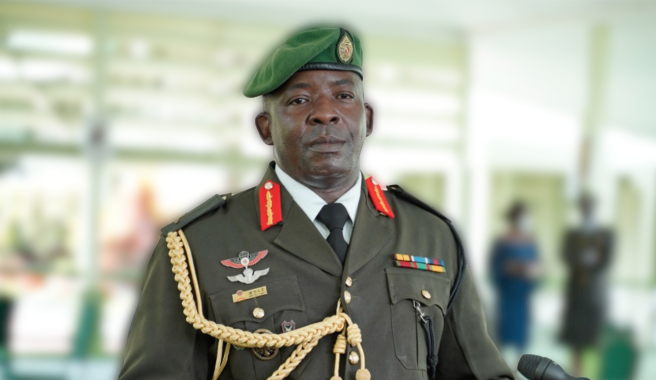 On the issue of securing our borders, the Chief of Staff said that will remain a priority under his leadership and he will continue to engage with national leaders to ensure the GDF is always well supported.
Brigadier Bess joined the Guyana Defence Force in 1990 and worked his way up to his current position. His appointment was made by President David Granger following meetings with the National Defence Board.