The APNU+AFC nominated Commissioners on the Guyana Elections Commission are maintaining that they have taken no decision to boycott meetings of the Elections Commission.
Commissioner Desmond Trotman said when the Commissioners exited last week's meeting, it was to press the Chairman, Justice Claudette Singh to review her position on a matter that was taken before the Commission.
The APNU+AFC wanted to meet with the GECOM Chair about their concerns about the Commission moving forward with plans for local government elections while not working on a new voters' list.
The request was denied by the Chairman, who said she prefers for the APNU+AFC to meet with the entire Commission and not just the Chairman.
But Commissioner Trotman today said Justice Singh created a precedence of meeting with party representatives and he insisted that the GECOM Chair met with party representatives in the past.
"She has deliberately misrepresented the situation, she is on record meeting with other political party representatives outside of the Commission and she knows it, she probably doesn't want to recall the incident and we can remind her if she asks us to do that", Trotman said.
While GECOM is reportedly looking at a Claims and Objections period aimed at correcting the voters' list, the APNU+AFC Commissioners are maintaining that the list is, 'massively flawed" and needs more than just claims and objections.
Mr. Trotman said a new list would be better.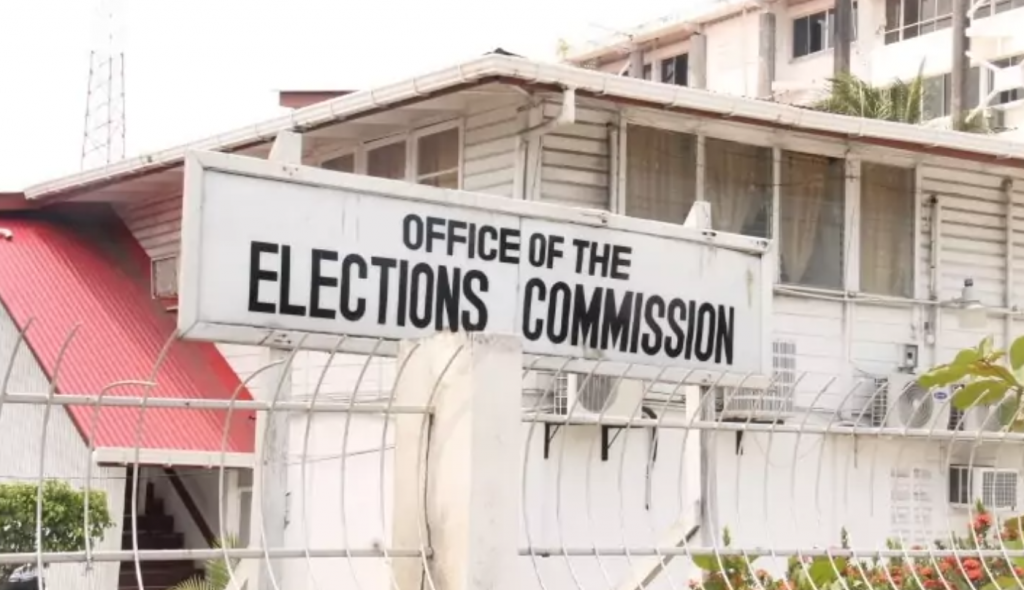 Last week, Opposition Leader Joe Harmon related that Guyana has a population of approximately 785,000 while the list has some 660,000 persons.
Commissioner Trotman noted that, 'the list has persons who have died aboard whose relatives have not sought to have them removed from the list and their name is on the list."
Trotman said the position for a new list isn't being supported by the PPP nominated Commissioners at GECOM although the President has been talking about plans to ensure the Elections Commission is fixed before any other elections.