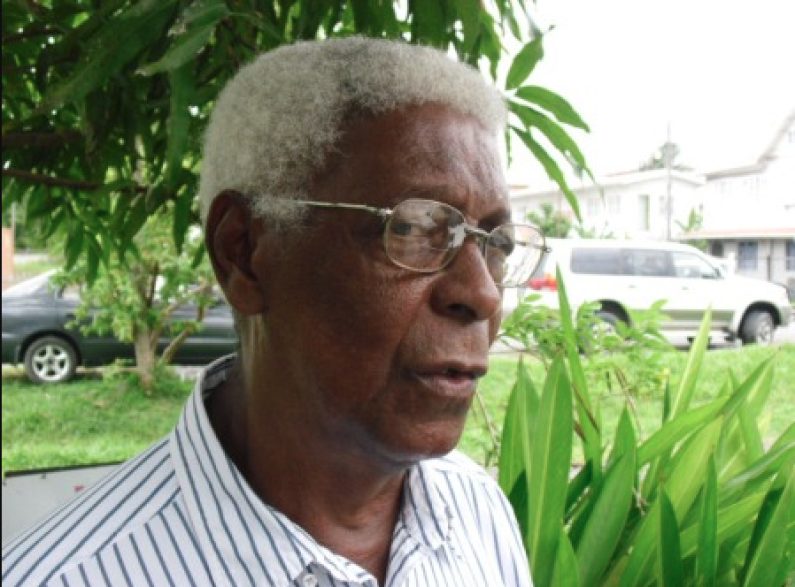 Multiple sources close to the parties in the Coalition government have confirmed to News Source that longtime Working People's Alliance member and former Member of Parliament, Desmond Trotman will be the new Commissioner at the Guyana Elections Commission.
Mr. Trotman will be sworn in on Friday to take up the seat left vacated following the death of Sandra Jones.
President David Granger had asked all of the parties that make up the coalition to submit their nominees for the vacant spot. The WPA nominated Desmond Trotman, the Alliance For Change nominated Trevor Williams and had Beverly Alert as a back up nominee in case Williams was not selected.
The People's National Congress along with the other coalition partners submitted the name of Attorney Kesaundra Alves.
News Source understands that the AFC initially nominated Trevor Williams alone for the post, but after some concern was raised about his political inexperience, the party decided to have its former Public Relations Officer, Beverly Alert as its alternative candidate.
The WPA sent in the name of Desmond Trotman and pointed to his many years in the political arena and wide knowledge of elections and electoral matters.
The People's National Congress and the remaining parties that make up the APNU offered the name of Attorney and Georgetown Hospital Chairperson, Kesaundra Alves for the post.
However, questions were also raised about her readiness for such a post and the impact it could have on position as Chairperson of the Georgetown Hospital and a possible future political candidate for the coalition.
In the end, it was Trotman who the President found to be best suited for the job at this time, our sources said.
The Guyana Elections Commission has six Commissioners. The Constitution of Guyana allows for the President to have three nominees on the Commission based on his own judgement and for the other three to be appointed based on the judgement of the Opposition.
The AFC has been pushing for one of its representatives to have a seat on the Commission even before it came to government as part of a coalition.