With restaurants now being allowed to have indoor dining at 40% capacity, restaurant owners are welcoming the move and intend to continue to practice safe guidelines in the fight against COVID-19.
Under the amended COVID order, restaurants should have tables and chairs placed up to six feet apart and no more than four persons should be seated at any table.
The Guyana Tourism Authority has been given the responsibility to ensure implementation of the measures and protocols.
While the move to allow limited indoor dining is being welcomed, restaurant managers believe the restaurant industry will still take a while to make a rebound.
Manager at Jaxx Restaurant at MovieTowne, Trevor Garbaran said his restaurant will be putting standard operating procedures in place to guide its reopening for indoor dining.
"They did say that we have to get approval, we have to do an inspection, we have to do a Standard Operating Procedure to ensure that we are following all the COVID rules and they are satisfied with everything that we are doing to prevent the spread and contraction of the virus", Mr. Garbaran said.
At Chef Mondale's Kitchen on Church Street, former journalist turned Chef Mondale Smith said small businesses like his have been facing a tough time with the pandemic, but they are still going.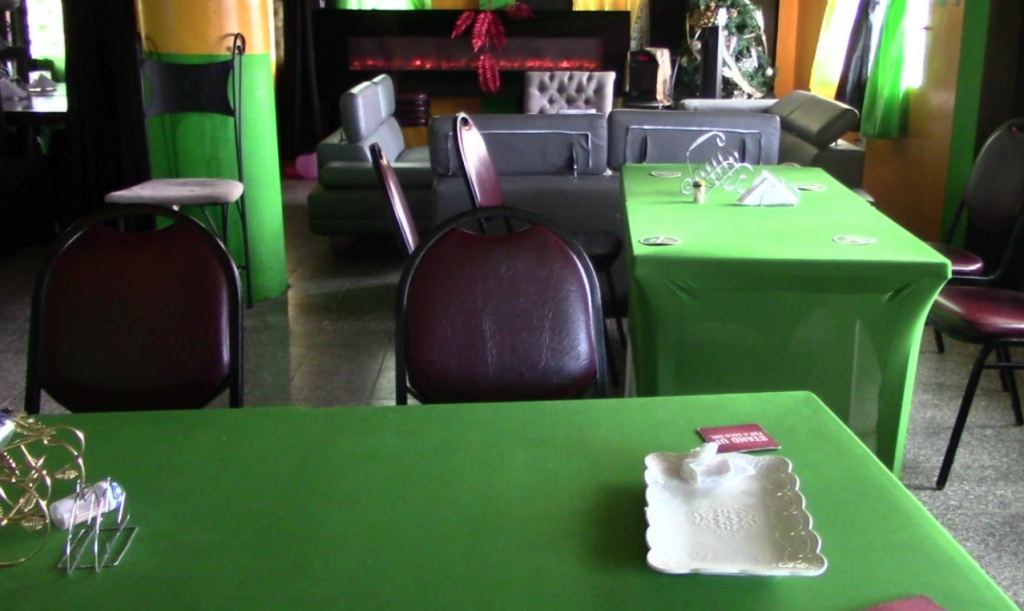 Mr. Smith said "it is heart breaking that so many small businesses are falling apart……the truth is, it is hard. You have to pay the bank, you might have taken something from Courts and you gotta pay".
Though the lifting of the restrictions is coming as good news, Manager at the popular Bistro Restaurant, Mark Persaud said the restaurant has lost a market share of roughly 60% and its going to be tough to get all of that back.
Last week, Minister of Health, Dr. Frank Anthony stated that with Guyanese continuously flouting the National COVID-19 Guidelines which were implemented to reduce the spread of the disease, the National COVID-19 Task Force will once be working to enforce those guidelines. 
(By Handel Duncan)