The Guyana Elections Commission is examining the possibility of adding more workstations at the Arthur Chung Convention Centre to get more votes counted in a faster time.
There are currently 10 workstations in operation.
Today marked the 7th day of the recount and just over 10% of the total boxes have been counted so far.
There are 2239 ballot boxes.
GECOM Public Relations Officer Yolanda Ward told reporters this evening that while it is not clear how many new workstations will be added, possible areas within the Convention Centre were examined today for those possible workstations.
She said the GECOM Chair has invited Health Officials to examine the areas in keeping with the requirements for physical distancing as part of the Coronavirus health measures.
The Health Officials are expected to visit the Convention Centre tomorrow and offer their advice on the spot.
With the average number of boxes being completed per day reaching just over fifty, the Commission may be looking at the possibility of increasing that number so that even if it has to extend the 25 day timeline, that extension will not be by much.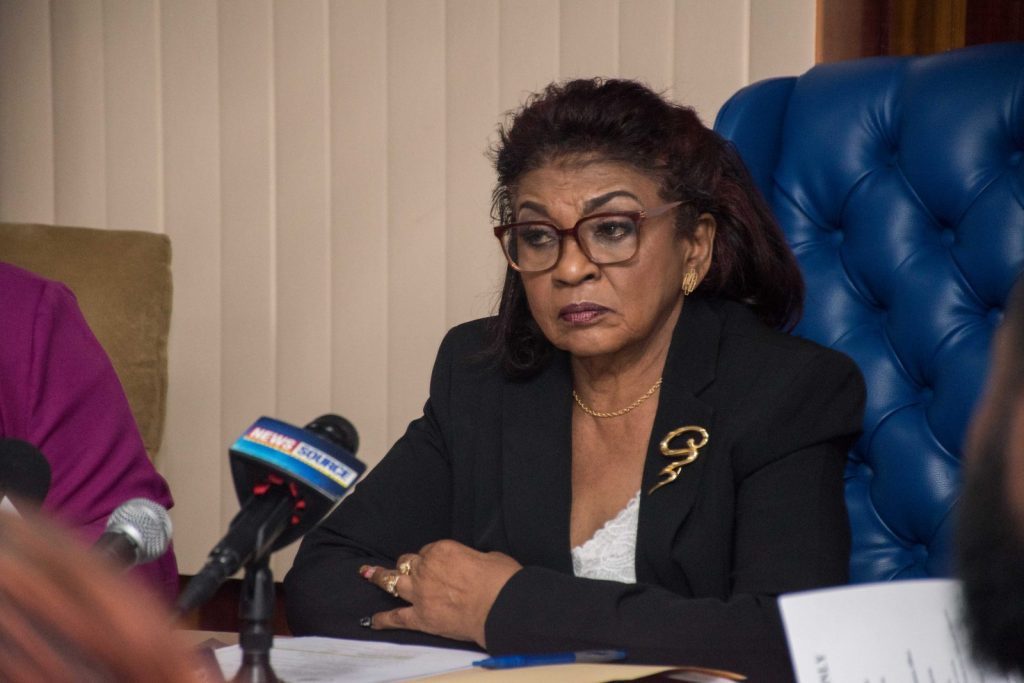 The Public Relations Officer also explained this evening that the there has been no decision on the extension of the timeline as yet.
Additionally, in an effort to fasten the recount process, the Commission also decided today that the examination of the contents of the ballot boxes could be minimized by examining only those items that are specific to the recount.
The PR Officer said the issue of the Observation report was raised once again but the Commission noted the importance of the report but again cautioned about the way the report is being compiled and the information contained in the report.
The Observation Report is used to document issues of concern about counting process for a particular box.