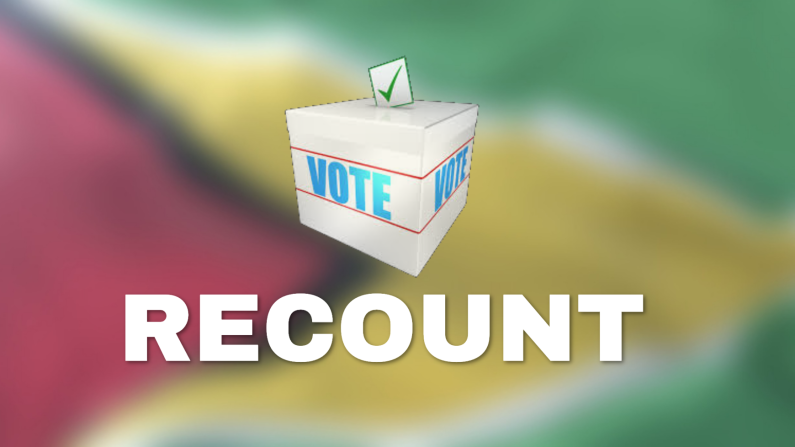 The Guyana Elections Commission is set to meet on Friday to make a decision on extending the timeline for the vote recount and adding additional counting stations.
The Commission is hoping to add six more workstations to the current ten. Today, Health Officials from the COVID-19 Task Force visited the recount site to look at the proposed locations inside the conference centre.
The Health Officials will prepare a report for GECOM on its recommendations in keeping with health measures that are in place as part of the fight against the coronavirus. Once that report is received by the Commission, it will begin putting systems in place to activate the additional workstations.
"They had a visit but no initial feedback was provided to us…they will prepare a report and submit to the Chair by tomorrow morning with some preliminary details by this evening", Public Relations Officer Yolanda Ward said.
Earlier this week, Commissioners identified the possible locations for the additional workstations as they make moves to quicken the recount process.
The recount has a 25 day timeline, which is likely to be extended even with the new workstations.