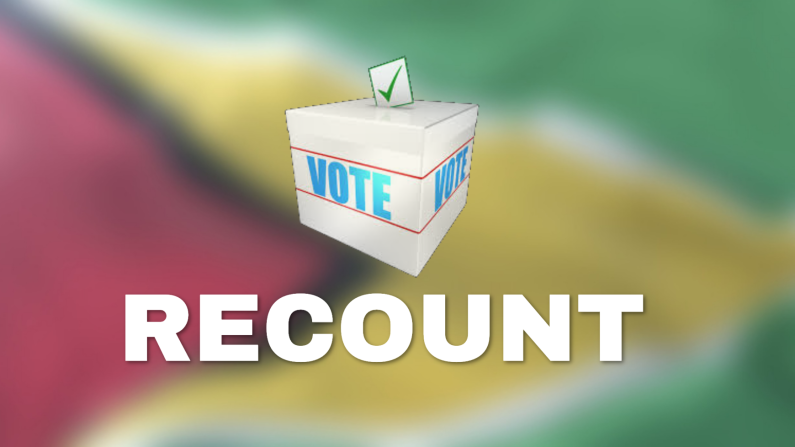 The Guyana Elections Commission is still to make a final decision on the extension of the timeline for the recount of votes. The 25-day timeline that GECOM set itself for the recount will expire in two days.
The Commission met today but the meeting ended with no decision being made. News Source understands that the Commissioners discussed the amendment of the gazetted order to cater for the recount.
There is a proposal for the recount to be extended by 17 days taking the new timeline to the 16th June.
Some Commissioners are said to be still studying that 17 day extension proposal.
The People's Progressive Party today expressed its discomfort with a 17-day extension. The party's Presidential Candidate, Irfaan Ali said such an extension is simply "too long".
The extension reportedly caters for the completion of the recount and tabulation and the preparation of reports that will have to be handed into the Commission for its perusal before a declaration is made.
Today, the Commission started the recount for Region 10.
Region Four has also been allocated an extra work station for its recount, taking the number of stations for the recount of Region 4's ballots up to four.
It is likely that as the recount for other regions is completed, those stations will be dedicated to Region 4 which is the largest voting region and has the most ballot boxes.