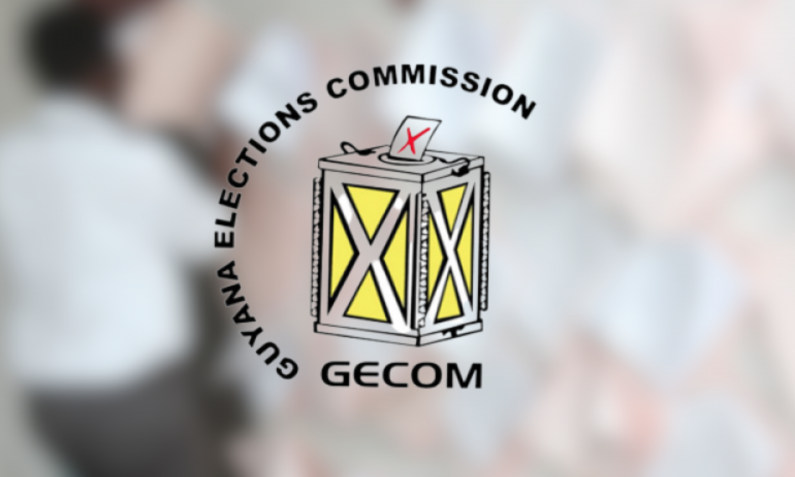 The Guyana Elections Commission (GECOM) has announced that it has suspended its Continuous Registration exercise to facilitate the inclusion of eligible persons on the Voters List ahead of the Local Government Elections which are set to take place in June.
The Continuous Registration exercise commenced in early January and was scheduled to conclude on 31st May. However, GECOM said its decision to suspend the process was necessary to facilitate the inclusion of all eligible persons who have registered thus far, under Continuous Registration, in the respective Registers of Voters for the upcoming Local Government Elections.
"The deliberations at the level of the Commission, and ultimately the decision to suspend the registration exercise, were premised on a proposal and advice submitted by the Chief Election Officer, Mr. Vishnu Persaud to ensure the inclusion of all eligible persons in the final Registers of Voters. For the sake of clarity, it must be noted that in order to facilitate the inclusion of those persons in the Register of Voters, the Agency would have to compile supplementary lists by constituency and post them for public scrutiny," GECOM said in its statement today.
Acknowledging  the need to allow persons to properly scrutinize the Supplementary Lists with those names, the Commission has also decided to extend the duration of the Objections aspect of the Claims and Objections exercise until the 2nd March.
The Commission is encouraging persons to scrutinize the supplementary lists posted in each Constituency/Local Authority Area (LAA) and to object to the inclusion of the name(s) of any person whom they suspect may not be eligible for inclusion in the list.
Earlier this year the Commission announced that it is now mandated to carry out registration exercises all-year-round, instead of just during certain periods in the year, with the passage of a recent legislation.
The legislation makes way for eligible persons to conduct registration transactions between the periods January to May, provided that they will be 14 years and older by the 30th June, or during the period July to November, provided that they will be 14 years and older by the 31st December, of the given year.