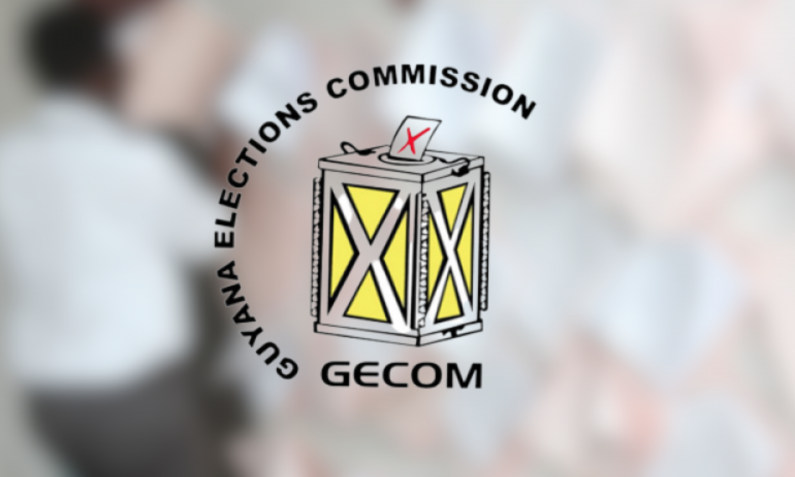 With the passage of recent legislation, the Guyana Elections Commission (GECOM) today announced that it is now mandated to carry out registration exercises all-year-round, instead of just during certain periods in the year.
The move has paved the way for registration transactions to be facilitated on a continuous basis by the Guyana Elections Commission (GECOM).
"Previously, eligible persons could have only applied for new registration and changes or corrections to their particulars during specific periods determined by GECOM such as during a Cycle of Continuous Registration or Claims and Objections respectively. However, with the amendments to National Registration Act, Chapter 19:08, GECOM is now mandated to facilitate registration transactions throughout the year with two breaks to facilitate the publication and finalization of a valid Official List of Electors (OLE)," the Elections Commission said this afternoon in a statement.
The legislation makes way for eligible persons  to conduct registration transactions between the periods January to May, provided that they will be 14 years and older by the 30th June, or during the period July to November, provided that they will be 14 years and older by the 31st December, of the given year.
GECOM is reminding that persons must be Guyanese citizens by birth, descent, registration or naturalization, or is a citizen from a Commonwealth country living in Guyana for one year or more, to apply for registration, providing that they was never registered.
Additionally,  GECOM said existing  registrants who are desirous of updating their records, such as by an application to correct or change their names, date of birth, occupation or to update their addresses, are advised that those transactions would also be facilitated continuously during the periods outlined and warned of serious consequences should persons make false declarations to the Commission.
"In this regard, the Commission is encouraging persons to ensure that they conduct their transactions in a timely manner, abide by the legal registration provisions and to be cognizant of these amendments to the Act that could have serious consequences," GECOM said.
With the continuous legislation now in the place, the Guyana Elections Commission said it will be generating that data to compile its official list of electors in preparation for elections.