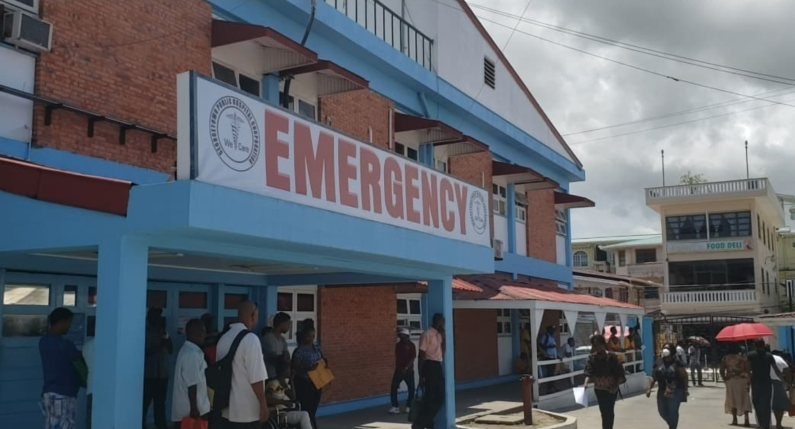 Following the death of a second coronavirus patient at the Georgetown Hospital this morning, the Director of Medical and Professional Services, Dr. Fawcett Jeffrey is urging staff to follow all precautions against the disease.
In a memo to all the Heads of Department this morning Dr. Jeffrey revealed that there are currently three patients in the isolation area of the hospital.
Two of those patients have tested positive for the coronavirus while the third is awaiting a result.
He told the Heads of Departments that they should follow "all necessary precautions and use a face mask when appropriate since we expect a surge in the number of patients coming to our institution in the coming weeks".
The Director of Medical Services also revealed the coronavirus patient who died this morning succumbed after repeated attempts to resuscitate him failed.
The Georgetown Public Hospital is one of four sites that have been established for the quarantine and isolation of coronavirus victims.
A special intensive care unit has been set up at the hospital for those victims who become critically ill. The 38-year-old man who died this morning was a patient of that special intensive care unit.
At today's daily update, the Deputy Chief Medical Officer, Dr. Karen Boyle said the number of positive cases in Guyana now stands at 12.
It was revealed yesterday that a model of the virus being looked at by PAHO-WHO has predicted that Guyana could see as many as 1400 cases.