The Guyana Geology and Mines Commission has confirmed that its mining officers were prevented by an injunction from carrying out safety checks at the Imran Khan mining site over the past two years.
A mining pit at the same site collapsed on Sunday and killed 10 miners.
In a statement the Geology and Mines Commission explained that on the 8th August 2013, it received a complaint from Mr. Edward Hopkinson, owner of mining permits H-78/MP/000 and H-79/MP/000 that Mr. Imran Khan, the operator, was mining on one his properties without the necessary approval.
"The Commission conducted an investigation on 11th August 2013 and found that there were several breaches in compliance with the mining regulations and the complaint by Mr. Hopkinson was substantiated. Two legal documents, a Cease Work Order and an Order to Remove within 48 hours were issued", the Commission said.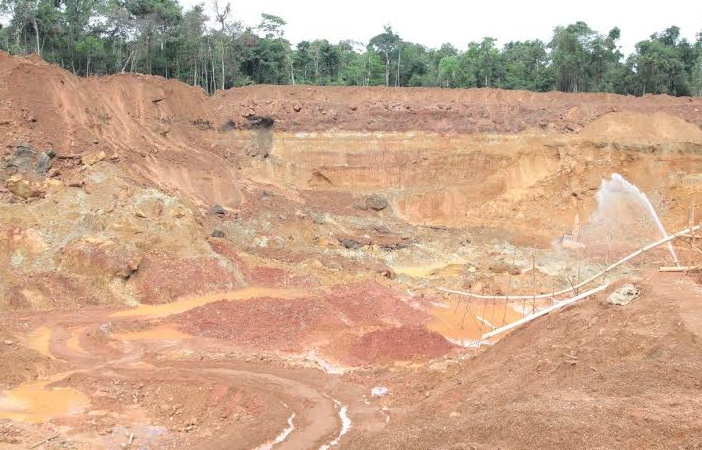 However, on the 21st August 2013, Mr. Imran Khan obtained an Injunction against Mr. Hopkinson and the Guyana Geology and Mines Commission and that injunction blocked the GGMC from gaining access to the mining site.
GGMC officers would be prevented from entering the site by security anytime they made attempts to carry out safety checks.
The Guyana Gold and Diamond Miners Association has now raised concern over the injunction and the role it may have played in ensuring proper safety checks at the gold mining site. That association has also expressed its sympathy to the family of the dead miners.
A preliminary investigation into the tragedy has concluded that heavy rains, improper mining design and poor safety practices were among the causes for the accident that claimed the 1o lives on Sunday.
The bodies of the miners have since been recovered and have been brought to the city for identification.
Miners are being reminded that they must ensure they work is in accordance with the Mining Act and Regulations. The GGDMA is also advising miners to take extra precautions during the rainy season.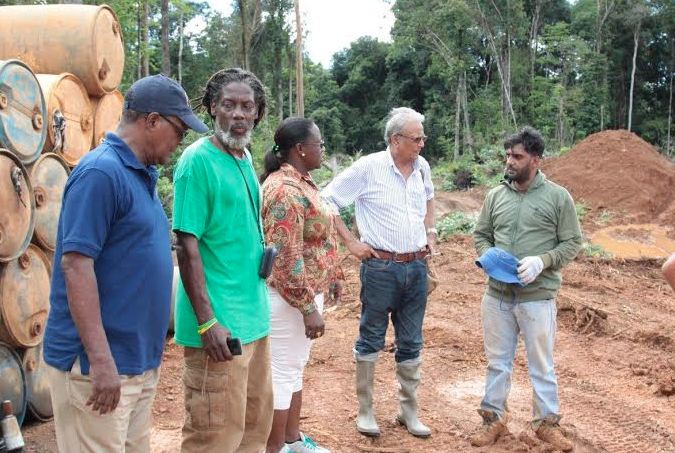 The Association stated that it is eagerly awaiting reports from the Guyana Police Force (GPF), the Guyana Geology and Mines Commission (GGMC) and the Ministry of Labour on "this very tragic incident after which it will issue a final report."
The GGDMA had a team of its own visiting the site of the tragedy. The Minister of Natural Resources (designate), Dr. Rupert Roopnarine and a government team also visited the site.