The President of Ghana, Nana Akufo-Addo, has pledged his full support to Guyana in the border row with Venezuela.
The Ghanian Leader, who is on a state visit to Guyana, made the revelation during discussions with President David Granger at State House this morning.
According to the Director General of the Ministry of the Presidency, Joe Harmon, "the President came out very clearly in support of us on the Venezuelan issue and committed in the Organisation of African Unity and in any other forum, where Ghana is represented to push Guyana's case for a resolution of this matter at the ICJ and to ensure that Guyana gets what it rightfully deserves".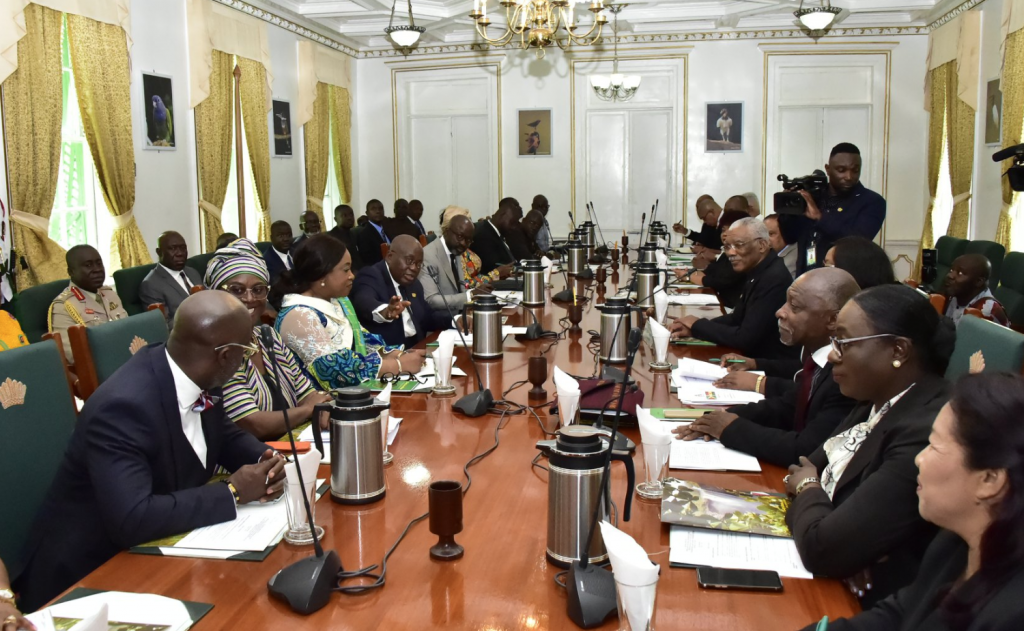 Guyana has been building up a coalition of international support following its move to the International Court of Justice for a final resolution of the border controversy with Venezuela.
The issue made its way to the ICJ following the failure of the UN Good Offices process to arrive at a resolution or way forward.