Electronics Superstore Gizmos and Gadgets on Tuesday announced that it had been granted official distributor status in Guyana for the BOSE brand of products. BOSE is best known for its high quality speakers and audio equipment.
Managing Director at Gizmos and Gadgets, Ravi Mangar explained to News Source that by becoming official distributors for the BOSE brand of products, his company would now be able to offer local customers prices that could match those being offered in the United States along with the same US Warranty and after sales services.
He said while Guyana does not have any BOSE technicians, all warranties will be handled and honored by his company. "If someone buys a product and something goes wrong with it, we would replace that product immediately and the damaged one would be sent back to the BOSE company. They have been very clear on that", Mangar explained.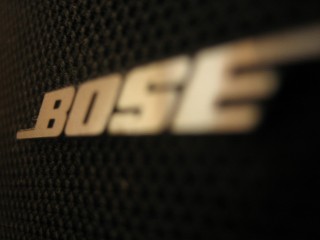 He said his company was pleased to be granted the Official Distributor status since it "fits well with what we offer here at Gizmos and Gadgets". Mangar said his company has been behind the BOSE company for a number of years to get the official distributor status and when they got the approval recently, it showed confidence in his company and the high quality of products and services that they offer.
While the BOSE company did not send representatives for a site visit, Mangar explained that they conducted several virtual tours of his store and he had to forward videos and photos of the layout of his store and the brands it carries.
"Some places in Guyana that would sell BOSE products would do so at high prices. This deal gives us the opportunity to offer our customers more for a whole lot less. The entire line of their consumer products will be available in our store and if hotels or big companies require their commercial line of products, we could facilitate those arrangements and sales", the Managing Director said.
He explained also that local technicians would be able to assist with installation, if the customer requests.
Since it came on the scene a few years back, Gizmos and Gadgets has been able to break its way comfortably into what was already a crowded electronics market.
Over the past few years, the company has expanded the range of products that it offers. Within the next week, Gizmos and Gadgets will join the tablet computer market when it launches its own branded tablet which was designed by the company.