The price for gold has been fluctuating on the world market and that has raised concerns in the local industry. Over the past 2 years, Gold production has seen steady increases in Guyana.
More investments are being made into the sector and the gold industry is considered the fastest growing one in Guyana. But the recent price fluctuations have investors and gold miners worried. The Guyana government is also concerned.
On Friday,Guyana's President Donald Ramotar said "we don't determine prices, we are more price takers. So what we have to do is to look at ways and means to be more efficient in the way we do things and look at how we cut costs."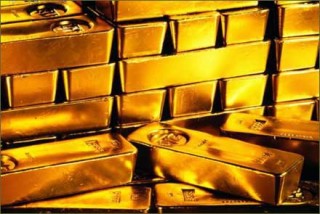 The Guyana Gold Board has been buying up gold from miners as the price remained solid on the world market. However, the fluctuating prices is causing some jitters as the Gold Board may have bought more than it could sell at this time.
The President said his government is studying the market very carefully. He admitted that the Gold Board has gold in stock that was bought at a high price before the prices began to tumble.
President Ramotar said a decision will have to be made on how the administration will handle the problem but that decision will be based on technical advice.
He said the technical advisers will be tasked with offering their views on when to sell off the gold currently in stock or whether they should hold on the sale with the hope that the price will rise again and the Government will then be able to make a profit off of the sale. Guyana recorded gold production figures of over 415,000 ounces in 2012.
"We have to make a decision strategically because gold don't spoil", the President said.