Former Prime Minister of Jamaica, Bruce Golding, who headed the Observer Mission of the Oranisation of American States at Guyana's 2nd March Elections told an OAS Permanent Council meeting on Guyana's elections that he remains disappointed that the Guyana electoral process has still not come to an end.
During the virtual meeting, Mr. Golding recounted elections day in Guyana and the events that followed, including the Region Four declaration fiasco and the Court cases that followed.
Golding told the OAS that the people of Guyana deserve a "peaceful transfer of government" using the numbers from the recount. The recount, he reminded, followed an agreement of the President and the Leader of the Opposition.
Golding said Guyana might have now found itself failing at the bedrock of democracy.
"A litmus test of any democracy is the peaceful and orderly transfer of power if that is so ordained by the expressed will of the people. Sadly, Guyana has failed that test. The people of Guyana are not to be blamed. They expressed their will in a commendably peaceful and orderly manner on the March the 2nd. But the pernicious actions of a few have wreaked considerable damage to Guyana's image and reputation", Golding said.
He also told the OAS that even if the political situation in Guyana reaches an amicable and peaceful resolution, he fears that it could take an entire generation for the damage to be repaired.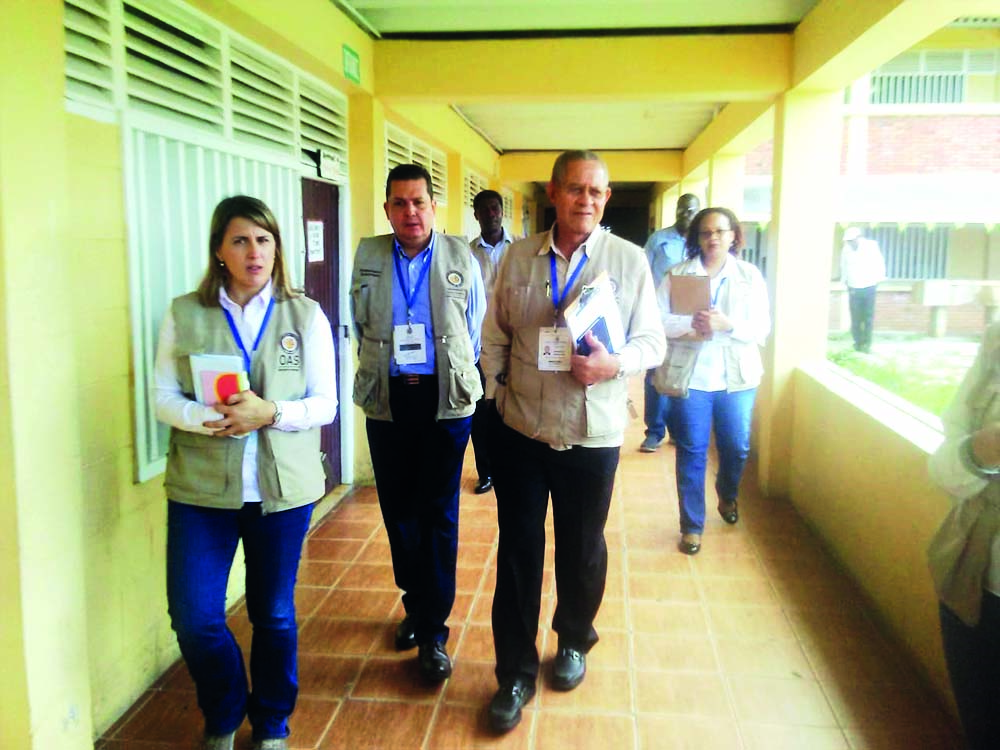 "Elections are held to determine the will of the people and once the wishes of the people are clearly stated, they must be upheld. The people of Guyana have been patient for much longer than can be reasonably expected", Golding said.
The former Jamaican Prime Minister said he believes it is time for Guyana to move on and have a final declaration of the elections results. The OAS in its report on the elections had raised serious concern about the Region Four declaration, with Golding stating that it was an attempt at clear fraud.
The OAS observed both the elections and the recount.