The National Toshaos Conference opened this morning with President Irfaan Ali promising indigenous leaders that the government will be paying closer attention to development in hinterland communities.
In his address to the opening of the conference, the President said the government has been investing heavily in the hinterland communities through budgetary allocations and those investments will continue.
He said one of the sore issues which dogged Indigenous Communities over the years has been that of potable water and the government's plan is to ensure every community benefits from clean water. For the indigenous communities, the government will absorb the costs.
"For Amerindian villages water will remain a social good, what that means is that for your villages, as long that we are here you will not have to pay for that water that will be a cost that that government will absorb that cost," the President announced.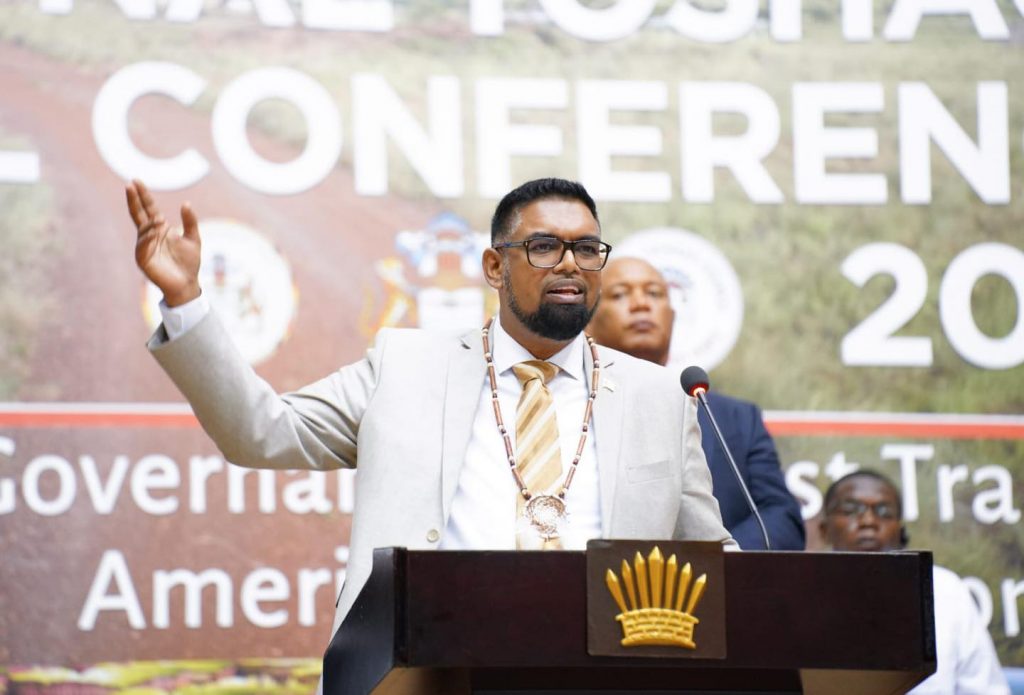 The President said he understands the hardships that are facing Indigenous people in a number of areas. He has assured them that their rights will always be respected under his administration.
"Your rights will always be protected by this government and your rights will always be advanced under this government, this I assure you of. But in the principle of good governance we have to consult with people, we have to listen to people," the President said.
The Government has come under criticism from some Amerindian leaders who have accused the administration of hijacking the conference and not involving the outgoing Council. The Government has denied those claims.
President Irfaan Ali told the conference that he wants to see many more of the hinterland communities producing more food and that's an area that will receive additional focus.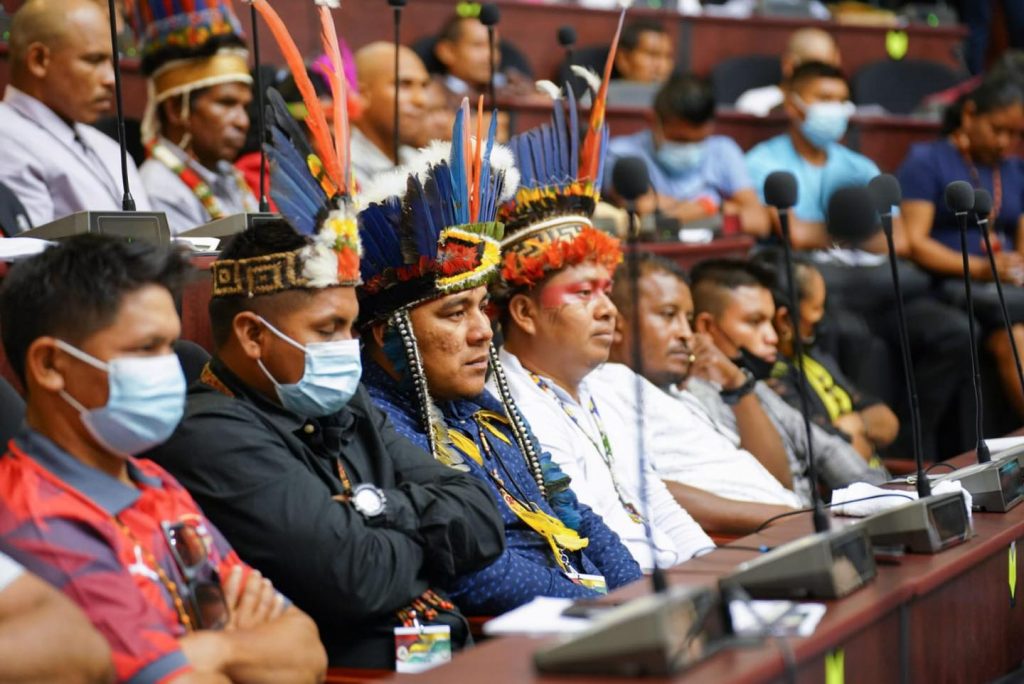 "The goal of this Agriculture programme is to make you food secure that is the first thing. We must work on making every single community, food secure. We are going to invest in the research and development to see what is best for every single community and have to help us here, at this conference," the President implored.
Over the next five days, Indigenous leaders from across the country will be meeting with government officials to examine various issues affecting their communities and their people.