The Government intends to hold an amnesty for persons with illegal weapons, giving them a chance to lodge those weapons.
The move is being considered as the Irfaan Ali administration prepares to legislate stiffer penalties for illegal firearm possession.  
The President made a statement on the issues this afternoon while examining measures that the Government plans to put in place to tackle the growing crime problem.
"So, what I have asked the Attorney General to do, is to look at the laws and to apply the highest penalties— to propose an amendment to apply the highest penalty for persons found with illegal weapons, because that is a major contributory factor to this," the President said.
For those persons with illegal weapons, the President noted that there will be a period of amnesty to get those weapons off the streets.
"We are going to give a period with all those persons with illegal weapons to deposit those weapons, after which the law will be amended to give you the greatest penalty, the Head of state said.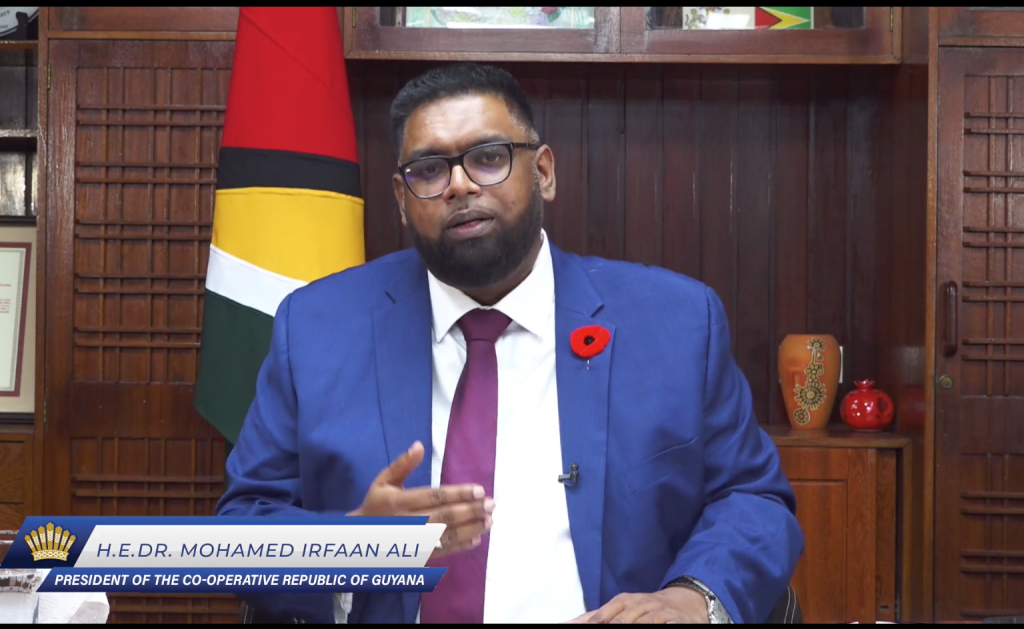 Declaring that a life of crime is short-lived, the President announced that his administration will be extending an olive branch to persons who are engaged in criminal activities with a view to give them a second chance and to make better life choices.
"Very soon we will launch a programme, very confidential programme to bring you in once you want to change your life. We want a discussion with you, we want to talk to you to give you an alternative pathway to earning an income and living a decent life," the President said.
Under the laws of Guyana, a person found guilty of possession of an unlicensed firearm could face a fine of up to $15,000 with a jail term not exceeding three years.