Guns and ammunition surrendered to the police during the ongoing one month amnesty can be used to prosecute in other crimes, Police Commissioner Seelall Persaud disclosed on Monday.
Persaud clarified that the government pardon only grants amnesty for the possession of firearms and made it clear that the police will not go after anyone who submits a weapon.
He said the police have commenced carrying out ballistic tests on a total of 13 guns and scores of ammunition surrendered to date but no matches to criminal activities committed in the past have been generated.
"None of these have been used in any crime scene so far… the immunity is only for possession of firearm, not for other crimes," Seelall added.
The Police Commissioner was at the time speaking during an inspection of the arms and ammo collected by Prime Minister Moses Nagamootoo and Security Minister Khemraj Ramjattan.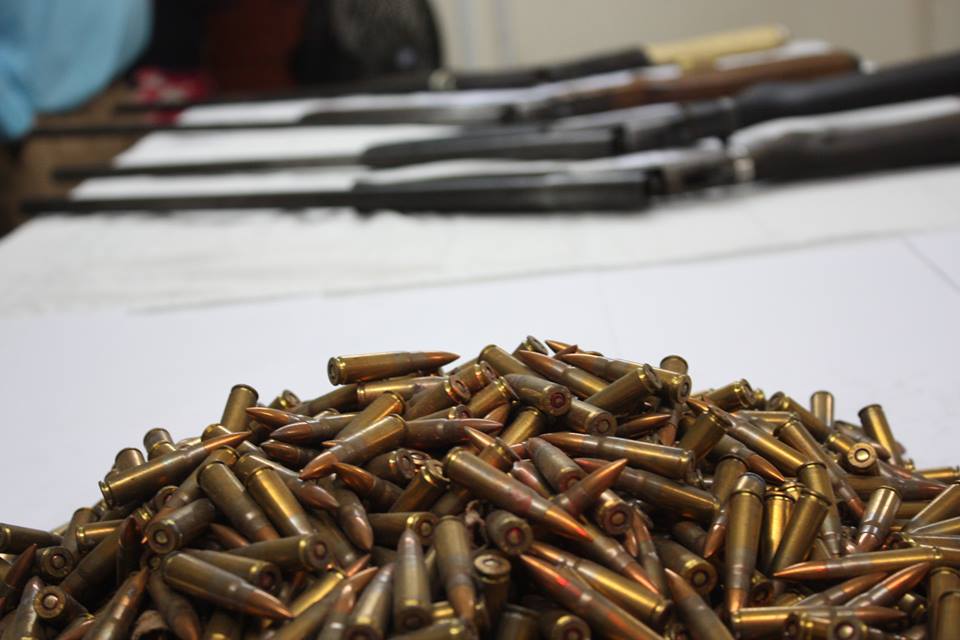 Since the amnesty commenced on September 1st, 13 guns and 1457 ammunition was handed over to the police.
The amnesty ends on September 30. Seelall said the Force is not too keen on destroying the weapons and ammo but will look to see if it can be used by the Force and be added to its existing stock.
Prime Minister Nagamootoo in a statement to the media at the Headquarters of the Criminal Investigation Department called on the Magistracy and the Judiciary to take notice of the prevalence of crime involving the use of firearms. He said there should be no discretion in imposing sentences for illegal possession of firearms.
"As a Judicial Officer myself I am of the view that our Courts should review the granting of bail to repeat offenders who use firearms in the execution of robberies," he added.
Meanwhile, Ramjattan warned that immediately after the one month amnesty ends, there will be a crack down to get illegal weapons off the street with harsh penalties for those found with them.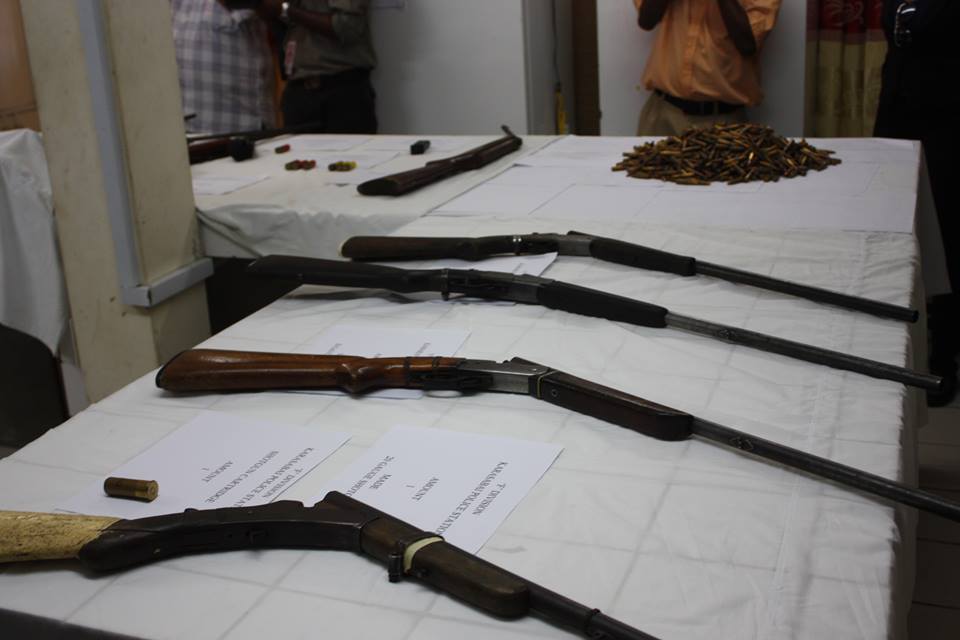 He said consideration is being given to increasing the penalties for possession of illegal firearms through legislative reform. The Public Security Minister said he is personally disappointed that no assault rifles have been surrendered given the frequency with which such weapons are used to commit crimes.
Prime Minister Nagamootoo and Minister Ramjattan along with Commissioner Persaud and his officers expressed the hope that in the coming days there will be more guns handed over to the police and encouraged family members of holders of illegal firearms to come clean. (Kurt Campbell)