As the government's one-month gun amnesty comes to a close today, Public Security Ministry Khemraj Ramjattan has made a final appeal for holders of illegal firearms and ammunition to surrender them to the police within the remaining hours.
Speaking to News Source on Wednesday, Ramjattan said he is also considering an extension of the amnesty, given its proven success in the last 30 days.
He said he will be going before Cabinet later this week to ask for an extension of the amnesty, and hopes that it is considered.
"I am considering an extension… but I want to talk to the Cabinet members and get their consent, as you know the President was out of the country but Cabinet meeting will be held before the end of week," he added.
According to the Minister, in the last week of the amnesty more than 50 percent of guns were handed over to the police as against the three previous weeks.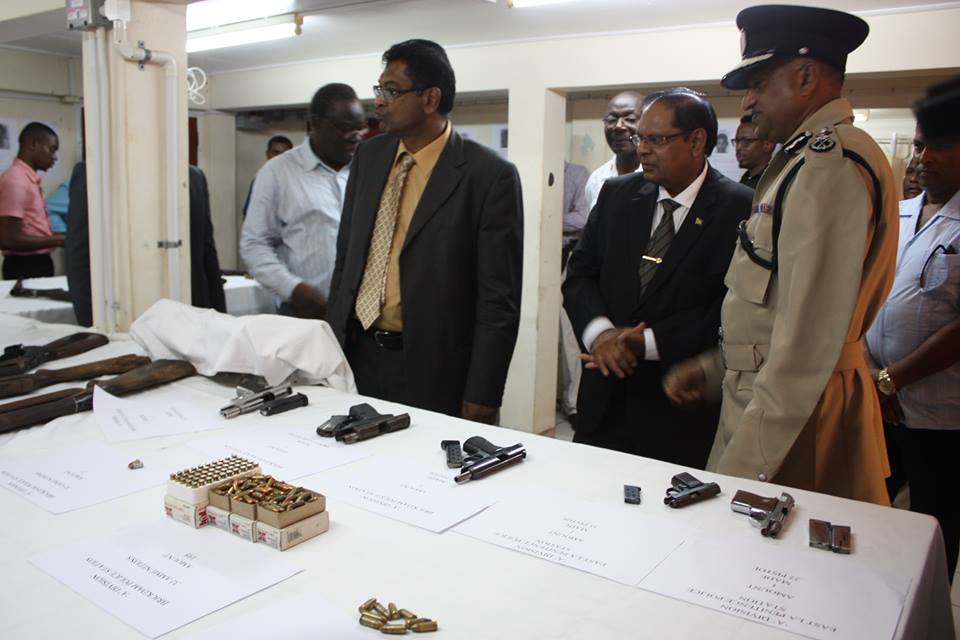 He said well over 1500 rounds of ammunition were handed over to police and approximately 100 guns.
Ramjattan believes this is proven fact that the public understands the need to get illegal firearms off the streets. This, he reasoned, was serving as the motivating factor towards an extension. "Had we not have this thing it would have been zero, so this is success," he added.
The Minister reiterated that when the amnesty ends there will be no leniency for persons found with illegal firearms.
Two weeks ago, Police Commissioner Seelall Persaud said that guns and ammunition surrendered to the police during the amnesty can be used to prosecute in other crimes. Persaud clarified that the government pardon only grants amnesty for the possession of firearms and made it clear that the police will not go after anyone who submits a weapon that may have been used in a criminal offence.
He said the police has commenced carrying out ballistic tests on the weapons surrendered but no matches to criminal activities have been generated.