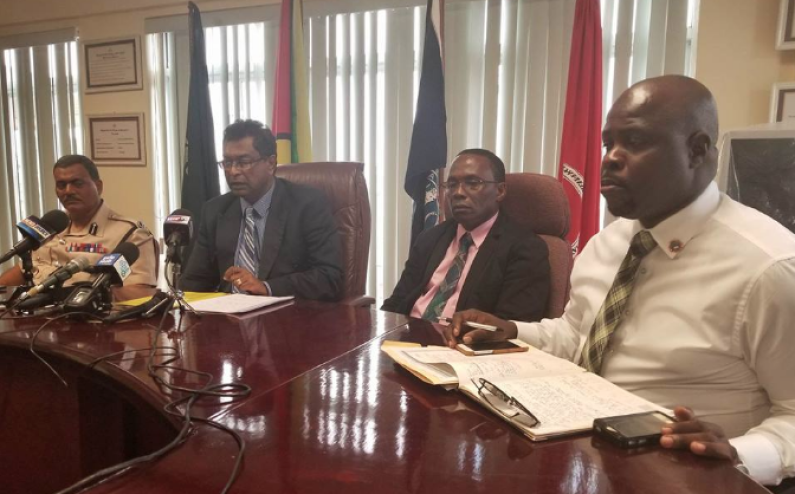 With eighteen suspects still in custody for the deadly pirate attack on Guyanese fishermen in Suriname, there is still hope that those fishermen who are still missing will be found alive.
Hope is however, fading as this week marks two weeks since the attack on the high seas in the neighbouring country.
Guyana's Public Security Minister Khemraj Ramjattan today said he wants the perpetrators of the heinous act to be brought to justice.
With fishermen fearful to return to work, the Minister is assuring them of their safety in Guyana's waters. He is promising to meet with fishermen in the Corentyne region to address some of their concerns.
Mr. Ramjattan said the authorities here in Guyana and in Suriname are now looking to create checkpoints for all fishing and other vessels going out to sea.
He is also encouraging fishermen to be equipped with transmission radios and monitoring systems on their boats.
"It is extremely disappointing that we were doing so well and then this tragedy happened", he said. 
According to the Minister, while there is no extradition treaty between Guyana and Suriname,  there are legal avenues for allowing those Guyanese arrested here to face charges in Suriname.
The Minister returned from Suriname 
on Monday
 after a series of meetings with Surinamese Government officials and relatives of the fishermen who were attacked. 
He has promised financial, moral and phycological support for the survivors and relatives of those fishermen who were killed.
When pressed by News Source, he said the financial assistance that will be offered now will be short term and will go towards assisting the families with the transportation of the bodies to Guyana and proper burials.
The bodies will only be handed over to the relatives after the Surinamese officials would have conducted DNA tests, as part of their probe.
Ramjattan said long-term assistance to the families and survivors would need to be discussed at the Government.
The Opposition has promised to raise the issue at Friday's sitting of the National Assembly. Opposition Leader, Bharrar Jagdeo was also in Suriname to meet with the grief stricken relatives.