The President has reiterated the government's plan to train more young people in a number of areas and have them gainfully employed to fill the labour shortage that is affecting several sectors currently.
Major construction and infrastructure projects across the country have revealed a worrying shortage of skilled labour, with some companies seeking outside help.
During a community outreach in the West Coast Demerara village of De Kendrin on Thursday, the President heard complaints about work stalling on a number of community government projects because of a labour shortage.
To address the problem, the President said youths from the community and surrounding communities will be trained in order to take up those jobs in the area and where other similar projects are ongoing.
"So, if you have the young people who want to work, just let us get their names and if we have to give them a skills development programme, we will give them that skills development programme and let them come and work, so that is what we want to do, we want to help but people has got to help themselves too," the President told the villagers.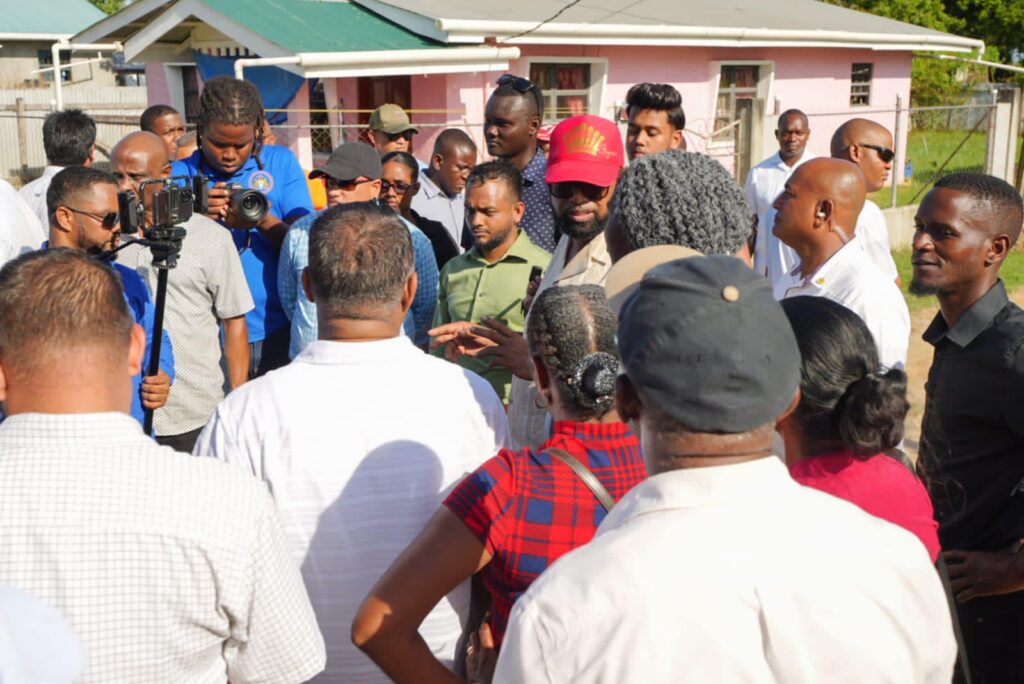 And faced with a shortage of nurses in almost every public hospital, the President said his government will be re-doubling efforts to ensure that the gap is filled.
"The young people here for example who has the qualifications to do Nursing, let them get register is the nursing programme, we are going to train them in the nursing programme we are going to pay for the training and then we are going to employ them—we need nurse aid, nursing assistant and nurses, so the opportunities are there, we have tremendous opportunities there," the President said.
Residents of the West Demerara community have also been encouraged to play their part in the development push that is taking place around them.