Finance Minister Winston Jordan unveiled his highly guarded and anticipated National Budget on Monday afternoon in the National Assembly to the tune of $221 Billion.
The Opposition People's Progressive Party remained absent from the National Assembly during the presentation.
The Budget only covers the remaining months for the 2015 fiscal year, but despite this factor, Jordan believes that the size of Budget 2015 compares favorably with the $244 billion returned in 2014.
Of this amount, some $97 billion is programmed to be spent on current and capital expenditure during the last four months of 2015.
The Minister said he was honored and humble to present what will go down in history as his maiden budget.
The Budget delivered on several of the coalition government elections promised and boasts of salary increases for public servants, pension increases and massive plans for the sugar and rice industry which are among the major drivers of the economy.
He announced an increase in the minimum basic salary of each public servant to $50,000, effective July 1, 2015.
This translates to a 26.4 percent increase for those still earning the old minimum wage of $39,540 and 17.1 percent for over 4,000 public servants earning the current minimum wage of $42,703.
Also, effective July 1, all other public servants will receive a five percent salary increase plus an additional $5,000 monthly.
According to Jordan, this will allow for a greater increase in the lower-income brackets.
For example, a worker currently earning $50,000 will have a monthly increase of $7,500, or 15 percent; a person currently receiving a salary of $100,000 would get a 10 percent increase.
From September 1, every pensioner will benefit equally from a monthly pension of $17,000 which represents a 30% increase on the present amount of $13,125.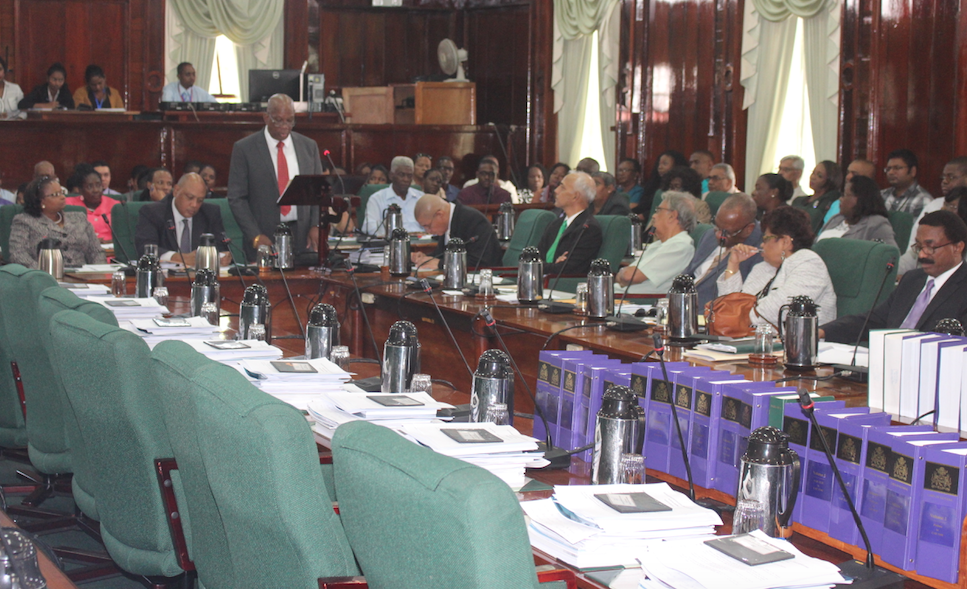 Meanwhile, persons in difficult circumstances will see a 10 percent increase in their public assistance, rising from $5,900 to $6,500 monthly, effective September 1, 2015. Over 9,360 men and women who are disabled or economically and medically disadvantaged will benefit.
The government has failed to announce a phased reduction of the current 16%Value Added Tax (VAT) in the 2015 National Budget as promised in its elections manifesto but has committed to several other tax reform initiatives. However a number of items will now attract 0% VAT. 
Those items are "yogurt, cereals, fresh carrots, milo and ovaltine, nestum, mustard and mayonnaise, locally-produced fruit juice, locally-made chowmein, vinegar, locally-made uncooked pasta, ketchup, chicken sausages in packets, locally-produced Chinese sauce, baking powder, liquid detergent, household cleaning agents, rolls of paper towels, liquid detergent, household cleaning agent, and computer printers for non commercial use."
The school uniform allowance will be increased to $2000 from the current $1500, while there will be a reduction in the fee to cross the Berbice River Bridge.
""With effect from September 1, 2015, the toll for passenger cars and buses will be reduced from $2,200 to $1,900, a 13.6 percent decline. At the same time, the toll for all other types of vehicles will be reduced by 10 percent. "
In keeping with the 100 day Action Plan, assistance to small gold miners were announced where eligible gold miners will be exempted from the payment of custom duties on fuel, matting, ATVs, jack hammer drills, flex hoses, expanding metals, pumps, pump housing, impellers, shaft and engines.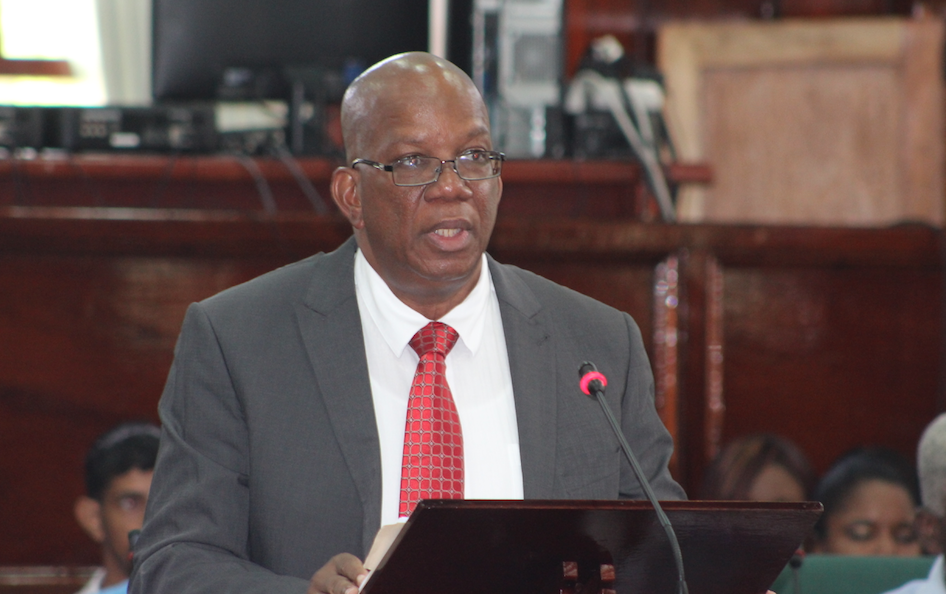 Jordan announced the withdrawal of the subsidy given to the National Insurance Scheme (NIS) with effect from September 1 but announced the return of subsidy for the Crithlow Labour College as well as subventions for the Trades Union Congress and FITUG and all registered trade unions. 
In an effort to strengthen the capacity of trade unions, government has allocated a sum of $11 million to enhance the performance of public servants, in an effort to ensure that the public service maintains a professional and productive work ethic. (Kurt Campbell for News Source)