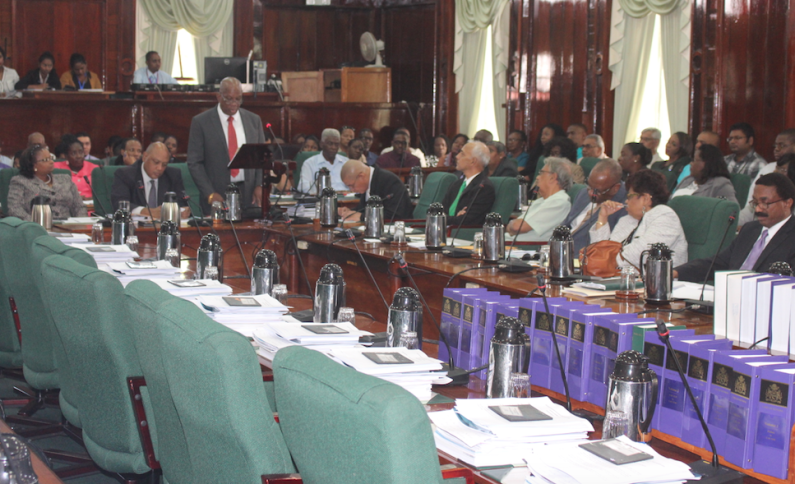 The Opposition People's Progressive Party Civic continues to stay away from the National Assembly three months after the May 11 elections.
The opposition benches remained empty on Monday as Finance Minister Winston Jordan presented the first budget of the new APNU+AFC administration.
The PPP Civic is expected to be in Parliament when the Budget debates begin next week. The party has already submitted its list of candidates to the National Assembly of persons who will serve as its Members of Parliament.
When the PPP takes up its seats, former President Bharrat Jagdeo is expected to take up the position of Leader of the Opposition.
In the opening of his budget presentation, Finance Minister Winston Jordan said the APNU+AFC government came to power without the honeymoon period as it was faced with a number of issues from the border issue with Venezuela to problems facing both the rice and sugar industries.
He said the government does not believe it was rejected because close to half of the voters voted for the other party, but rather he believes that will result in the government being more accountable to the entire nation.
Mr. Jordan said the government will be more accountable. The theme of the budget is "A Fresh Approach to a Good Life in a Green Economy".