Finance Minister, Winston Jordan, today announced that the minimum wage in the public sector will now be $64,000 per month, which represents a $4000 increase over the previous minimum wage.
"Mr. Speaker, as was the case last year, these increases are effective from January 1, 2018. In effect, the retroactive increase means someone earning $60,000 per month will receive a lump sum of $50,400, in December – a not insignificant supplement for the holiday season. Moreover, Mr. Speaker, the back pay for 2018 will be paid free of income tax to all public sector workers, including teachers. The Government has also raised the minimum basic salary for each public servant to $64,200 per month."
In looking at wages in the public sector, the Finance Minister confirmed the increases for public servants ranging from 0.5% for those earning over $1 million per month to 7% for those earning up to $100,000 per month.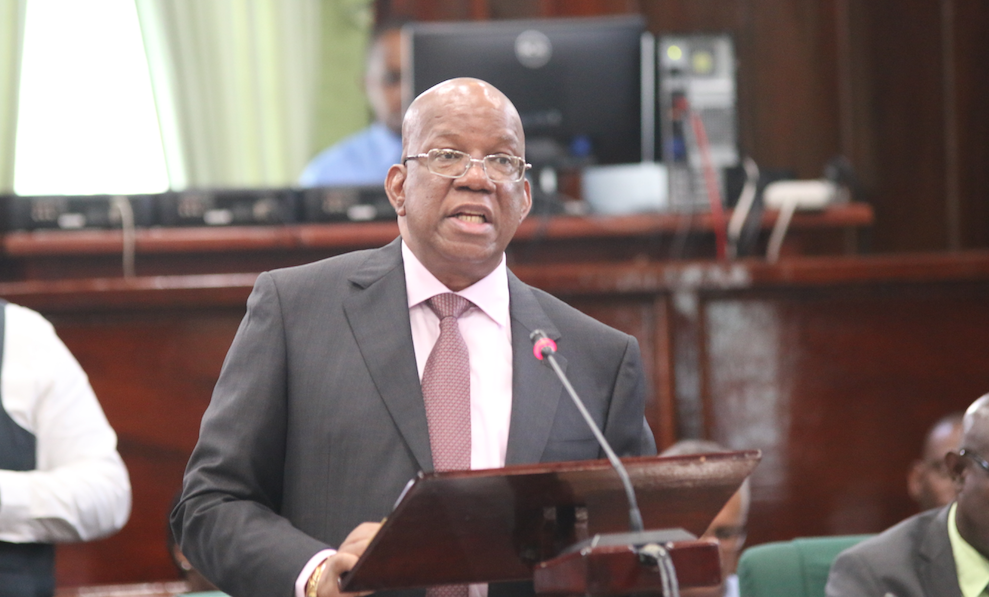 He announced also that the back pay for all the public servants will be tax free. The tax free retroactive salary increases will also be applicable to the salary increases for teachers.
The government has boasted of steadily increasing the minimum wage since it took office three years ago. Back in 2015, the minimum wage was $39,000 per month.