The APNU+AFC Government may no longer be pursuing criminal charges against members of the former PPP administration pursuant to a decision by the PPP to lease the historical state-owned Red House for just GYD$1000 monthly to itself.
Attorney General Basil Williams told reporters on Wednesday that a team of representatives from the opposition People' s Progressive Party recently held a meeting with him on the matter.
The team included former PPP Executive Ralph Ramkarran and former Permanent Secretary of the Public Service Ministry Hydar Ally.
According to Williams, the APNU+AFC administration is looking to see if the matter can be resolved.
He said the resolution that the government is looking at, is to have the land returned to the state. He also proposed that the building must not only be used for former President and PPP founder Cheddi Jagan.
"We have other past Presidents and all the past Presidents should really be dealt with in that building, that's our position," he added.
The AG explained that if the land is returned then there would be no need to pursue criminal charges "We have an Act, a Plea Bargaining Act that deals with these matters. The matter is under discussion."
Williams reiterated that the lease arrangement was a guise to hide the true nature of the transaction.
He believes former government members could be liable for misconduct in office, on criminal side and malfeasants in office, on the civil side.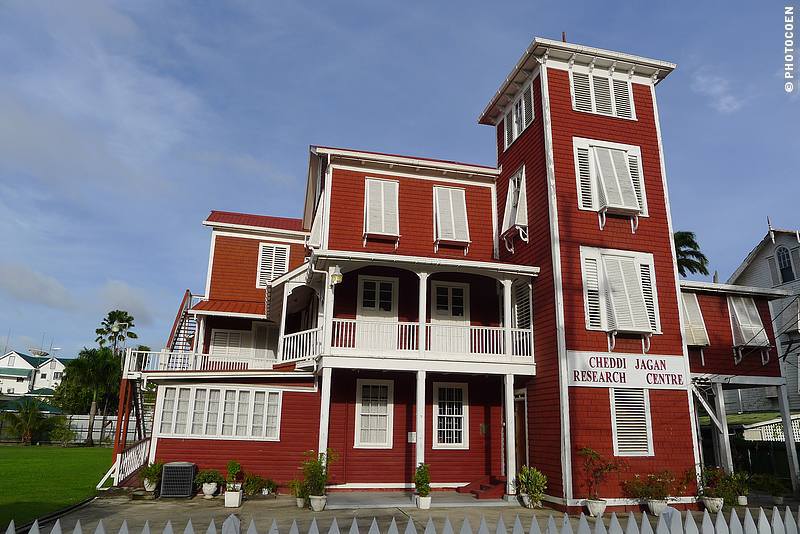 The PPP had defended its decision by saying there was nothing wrong with the deal even after the party was accused of continuing to make payments to the staff of the now privately operated property using state funds.
Tens of millions of dollars was spent by the former PPP administration to renovate Red House which remained state property until 2012.
During that year a company was established by the name of the Cheddi Jagan Research Inc and the building was leased by the PPP to the company for 99 years for the GYD$1000 monthly.
The late Dr. Cheddi Jagan is the founder leader of the PPP and Red House has since been renamed the Cheddi Jagan Research Center.