Minister of Health Dr. Frank Anthony this afternoon said the Opposition Leader has provided no medical evidence that could force the suspension of the administration of the Sputnik vaccine and therefore the Government will continue to administer the vaccine.
At a hastily called press conference aired live on state tv and radio and across social media, the Minister of Health lashed out at the Opposition Leader's call to suspend administering the vaccine and said the vaccines are safe.
"He hasn't produced any evidence that the vaccine is not safe, hasn't produce any evidence that the vaccine is not working but proceeded to make a conclusion that the vaccine is fake and based on his analysis that the vaccine is fake, has called for us to suspend the use of the vaccine in Guyana. Well since he hasn't produced any evidence and there is nothing to go by and he is not a medical person, why should we bother with him", Dr. Anthony told reporters.
The Health Minister said the Government is now focused on achieving herd immunity in the fight against COVID-19 and is on its way to that position with more than 220,000 people already receiving a first dose of one of the vaccines and more than 90,000 fully vaccinated.
Questioned by News Source about the number of persons fully vaccinated using Sputnik, the Health Minister said he will have to provide that information at a later date.
The Opposition has been calling on the government to come clean on the deal with the Dubai Sheik to purchase the Sputnik vaccine at twice the recommended price.
The Health Minister said the Government has been very open about the cost it has paid for the vaccine.
However, when asked why the Government did not go for larger quantities of the Chinese vaccine which was readily available and which it has previously bought, Dr. Anthony said there were other factors involved and Guyana paid "upfront" for the Sputnik vaccine.
He said "we concluded the arrangement for with Sputnik earlier and then as we were evaluating, we needed to have more vaccines and we then approached Sinopharm to get access to more vaccines", he said.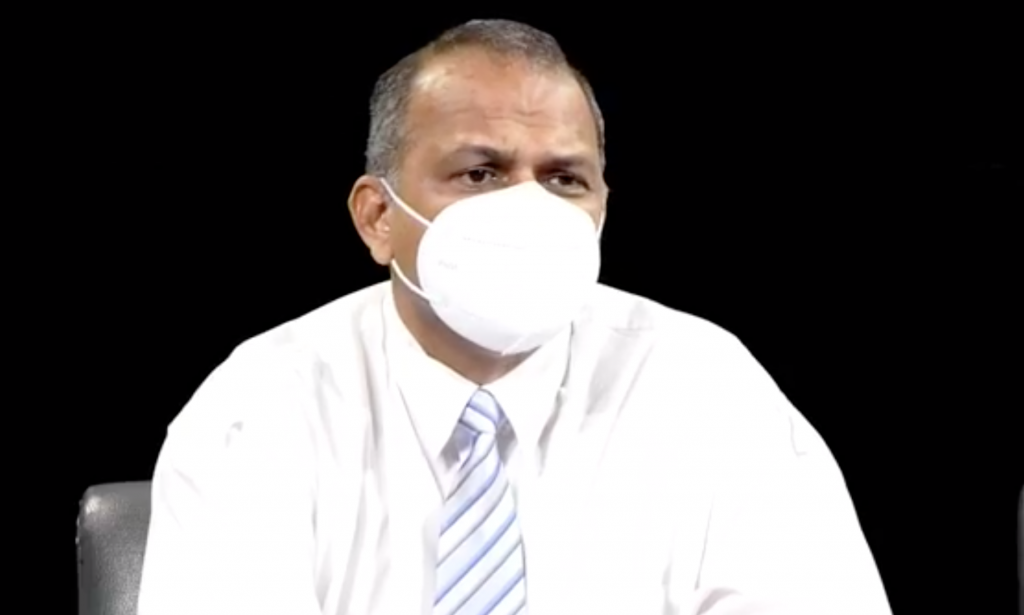 In the National Assembly earlier this week, Dr. Anthony announced that Guyana has spent an average of US$23 for a dose of the Sputnik vaccine, while the recommended price was around US$10 per dose.
The Chinese Sinopharm vaccine which was recently given the all-clear by the World Health Organisation was purchased at a much lower cost, but Guyana bought less of that vaccine.
The Health Minister said his Ministry will forge ahead with the vaccination drive and he will encourage persons to get vaccinated.