The Central Housing and Planning Authority and the Georgetown City Council have issued a cease order to the owners of an illegal concrete making facility at the back of South Ruimveldt Gardens.
The developers of the facility, Superior Concrete Inc. was today served a third contravention notice by the Housing Authority and a Cease Order from the City Council.
Residents in the area have raised concerns about the construction of the concrete manufacturing facility in the area.
For the construction of such a facility, it is mandated that the investor seeks approval from the Environmental Protection Agency, (EPA), the Mayor and City Council (M&CC) and the Central Housing and Planning Authority, (CH&PA). No approval was granted by any of those agencies.
Minister of Housing and Water Collin Croal visited the site of the construction today in the company of the CEO of the Central Housing and Planning Authority.
One of the Directors of the company demanded that the Minister and the Housing CEO leave the area, declaring that it was private property. They refused his request and instead ensured that he was served with the contravention notice.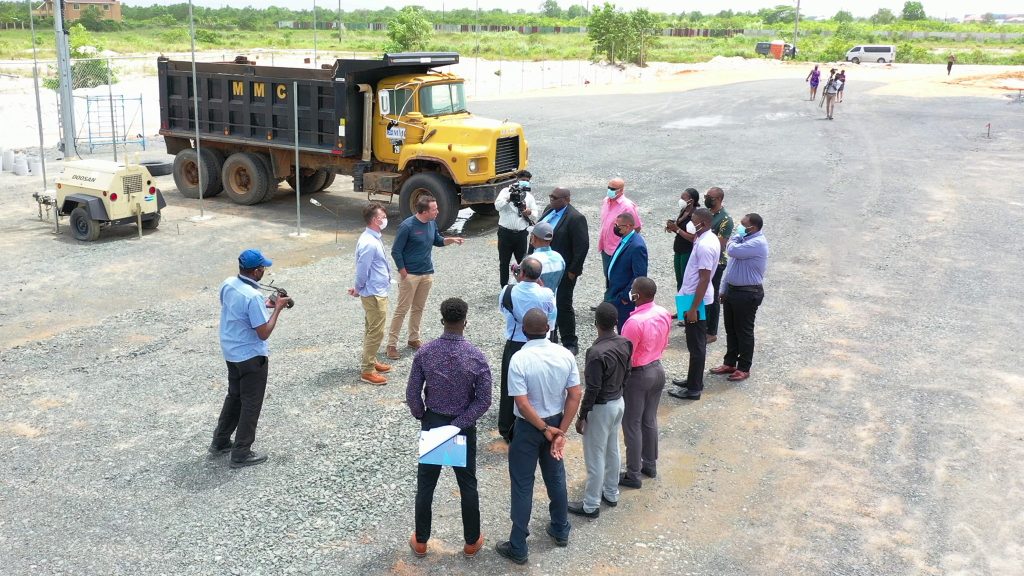 "As a government we welcome investment, but there is a proper manner in which investments are to be done and the first agency that is involved in permits for construction and commercial purposes is the Central Housing and Planning Authority… However, no application was done and secondly when the Central Housing and Planning Authority team came to serve first contravention notice, they were met with a hostile environment," Minister Croal said.
The first contravention notice was served to the company on May 5 by Enforcement Officers attached to CH&PA, who reported that the notice was destroyed by representatives of the company, prompting a second notice on May 8.
Minister Croal further stated that all the necessary legal frameworks will be employed by the state to ensure that the issue is resolved.
The Georgetown City Council has also moved in and has issued a cease order against the company. Mayor Ubraj Narine explained to News Source that the Council will also be engaging its Attorneys to take action against the developers of the illegal facility.
The company, Superior Concrete Inc is said to be owned by three foreigners who registered the company recently in Guyana after acquiring the land from a private interest.