The Customs Anti Narcotics Unit has issued a wanted bulletin for a 47-year-old man in connection with the discovery of 207 pounds of marijuana at #68 Village, Corriverton.
The wanted man's name has been given as Omesh Lakeram from Corentyne, Berbice.
According to a statement from CANU, at around 4 o' clock this morning, during a surveillance operation in the #68 village area in Corriverton, four persons were spotted walking through a track with flashlights near the shoreline.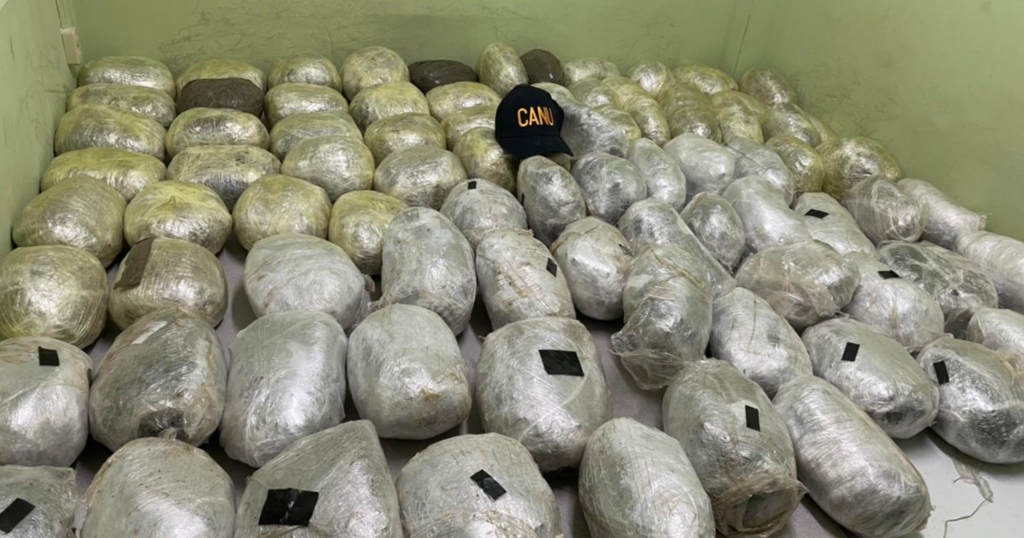 After the CANU Officers identified themselves to the men, the four men dropped a number of bags and ran in different directions.
CANU said its ranks attempted to pursue the men but called that action off because of concerns about their safety in the area.
In the bags that were dropped by the men, CANU ranks discovered 80 large parcels of marijuana. The marijuana has since been transported to the CANU headquarters as it continues its investigations.