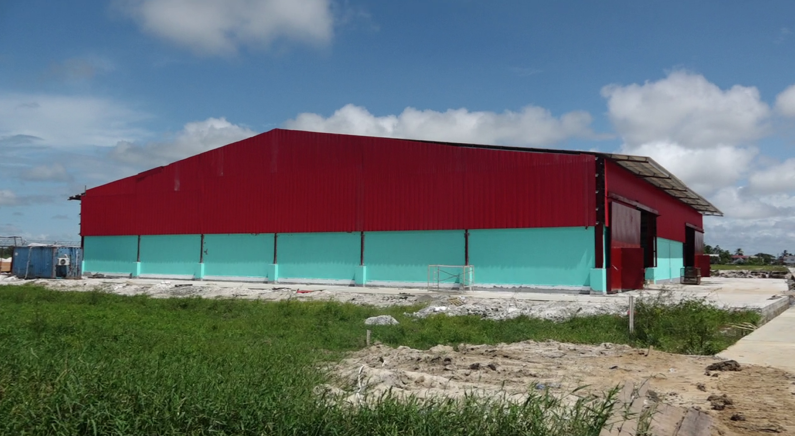 The Georgetown City Council today indicated that it intends to enforce a cease work order against the John Fernandes company which is setting up a chemical storage plant in the Houston community without the approval of the municipality.
Residents in the area close to where the plant is being built have been voicing concern about the storage facility being in the area.
At a press conference today, Chairman of the City Works Committee Eketa Edwards said the Council issued a cease work order but has noticed that work is still ongoing.
She said the Council will now move in to enforce its order.
City Engineer Kenson Boston explained that the Council dispatched inspectors to the site and the order was issued, but it appears as though the order was ignored.
He warned that citizens and companies within the city of Georgetown must seek approval from the Council for the construction of any building. In addition to that, approval must also be sought from the other sister agencies.
Residents of Houston have been up in arms about the storage bond for chemicals by the John Fernandes company. There are reports that the facility is being built to meet the needs of the Exxon company.
The Environmental Protection Agency has launched its own probe of the matter following reports from the residents.