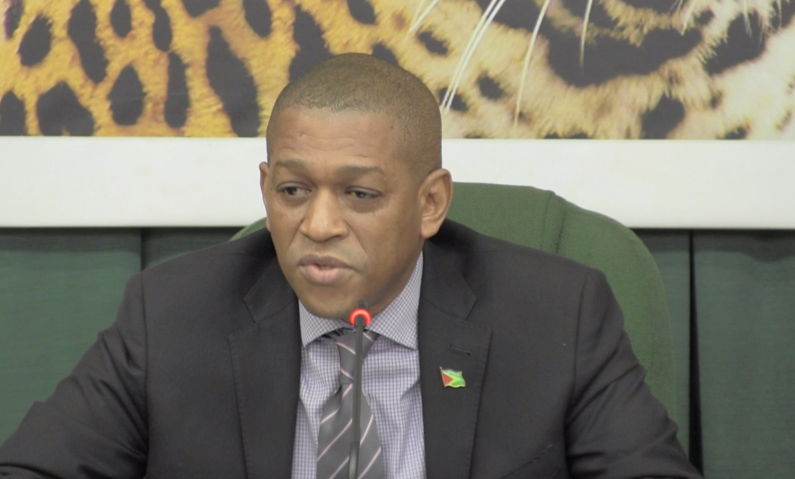 The Department of Energy in Guyana is still studying the agreement that has been entered into between the Qatar Petroleum company and Total Petroleum for buy-in by Qatar into the oil block awarded to the Total Petroleum company.
The agreement was announced on Monday by the Government of Qatar. Under the agreement, Qatar will buy over part of Total Petroleum's stake in two oil blocks offshore Guyana.
Head of the Department of Energy, Dr. Mark Bynoe told reporters yesterday that the agreement is not a "normal farm in" and therefore it is being carefully examined by the Government of Guyana.
"We have received the transacting letter from Total and the Government is currently studying it, but until such time that we understand the full implications, because this is not a normal farm in like we would have seen and so we are not about to pronounce thereon", Dr. Bynoe said.
In its statement, the Government of Qatar indicated that it is hoping for full approval from the Government of Guyana for the agreement to move forward.
The Department of Energy Head in Guyana said the issue is being carefully looked at because it appears as though Qatar Petroleum is attempting to "back in" on the Total/Guyana agreement.
He did not indicate how soon the government's probe of the agreement could take.