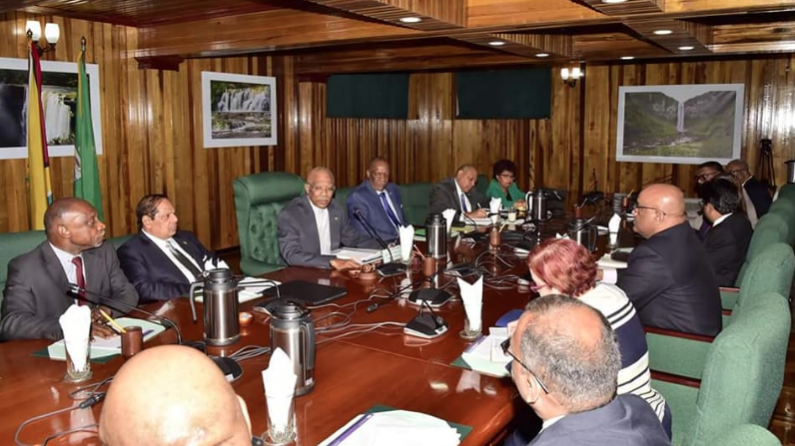 Flanked by some of their key officials, President David Granger and Opposition Leader Bharrat Jagdeo met for just over an hour this morning to discuss a number of issues related to the no-confidence vote and preparations for elections.
The two sides have agreed to issue a joint communique, but in a brief statement released by the Department of Public Information, the President said both sides have agreed that they will engage the Guyana Elections Commission to determine its readiness for the polls.
"We have agreed that the two sides will work together to engage GECOM to ensure that elections are held within the administrative capabilities of the Guyana Elections Commission", the President said.
He described the meeting as "successful", and noted that both himself and the Opposition Leader are concerned about the current situation in the country, but they would like to assure the public that "we are working to a solution which they will be satisfied with, the public interest is our paramount concern".
The President explained that during the meeting it was also explained to the Opposition Leader that the Government has gone to the Court to determine the validity of the no-confidence vote. "He noted that "this is quite legitimate and there is no intention on the part of the government to derail the Constitutional or legislative process".
He said the two sides have also reached broad agreement on how the legislative branch and the executive will continue to function.