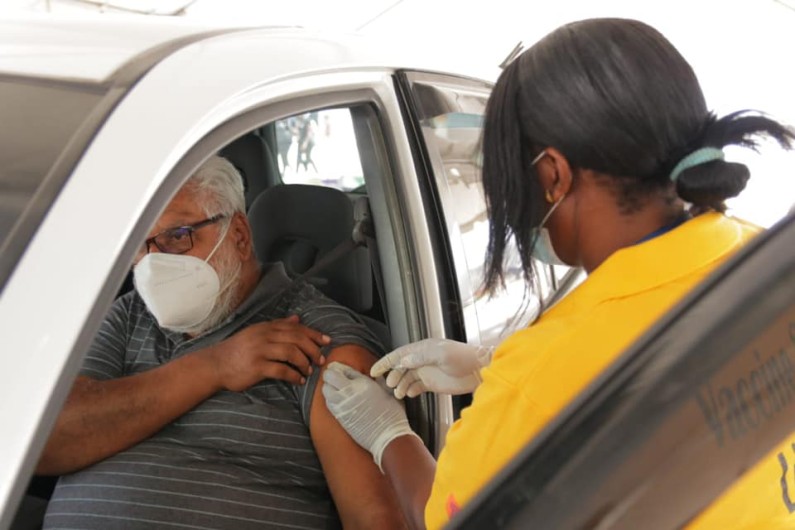 The Government and the APNU+AFC Opposition went head-to-head this afternoon in the Committee of Supply as the government sought to justify spending $1.3B to purchase vaccines.
The Government recently spent approximately $957 million for the purchase of 200,000 doses of the Sputnik V vaccine and $326 million for the Chinese Sinopharm vaccine.
During the grilling of the costs attached to the purchase of the vaccines, Opposition Leader Joe Harmon cited a World Health Organization report. In that report, he said the cost cited is less than half of the cost that the Guyana Government is paying for the vaccines.
The Health Minister explained that Guyana is not getting the vaccines directly from Russia, but rather there was an arrangement in place with the United Arab Emirates and it was through that arrangement that the vaccines were being purchased.
Guyana has spent US$23.50 per dose while the listed world price is US$10 per dose.
Opposition Member of Parliament Tabitha Sarabo-Halley also sought clarity from the Health Minister about the purchase of vaccines.
She questioned why the government did not budget for the vaccine in the National Budget a few months ago when it was known that vaccines would need to be purchased.
In response, the Health Minister said enough information was not available at the time.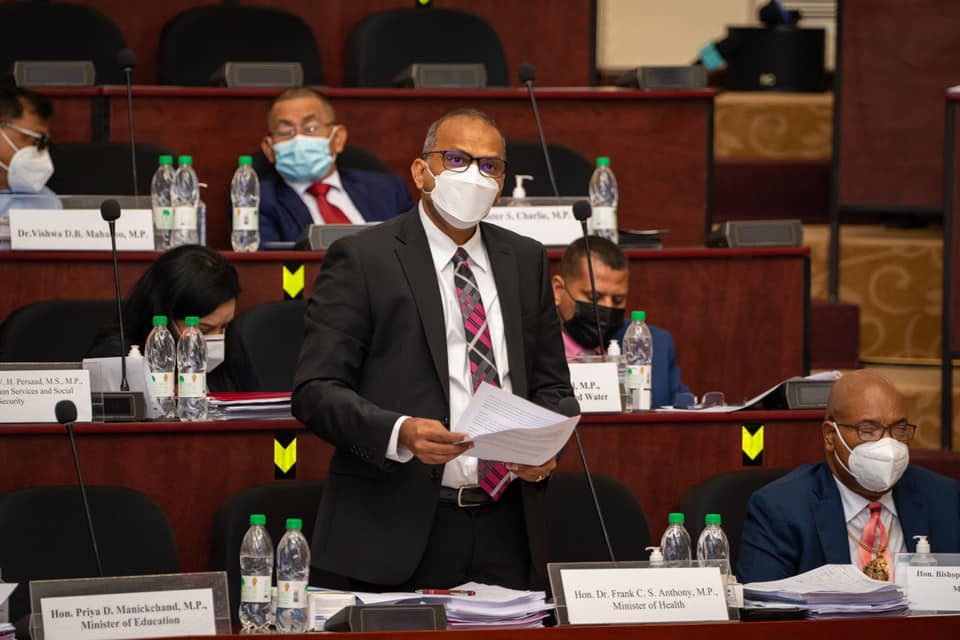 "How could you put it in the budget when you don't know the price you are going to pay for it? How could you put it in a budget when we don't know the source where we are going to get it from…and here it is we have members now coming to tell us we shouldn't buy the vaccines, is that what they are saying? Is that what they are really implying? the Health Minister asked with loud heckles from the Opposition benches.
The Opposition MP said it was never the position of the Coalition that vaccines must not be bought. She said the Opposition is seeking clarity on the spending and procurement process of the vaccines since taxpayers' monies must be accounted for.
"Mr. Chair no one here is saying that vaccines should not be bought, no one here is saying that, that is not the premise of the question being asked, the reality is Mr. speaker is that we are dealing with the budget, we are dealing with taxpayers' dollars, and they must be accountable for them. Mismanagement will not be tolerated in this House," the Opposition MP said.
Reacting to the Opposition MP, the Health Minister said at the time when the budget was being presented, the vaccines were not available to Guyana.
"I hope that the members would agree that these vaccines are important and in the national interest and it will support this contingency funding that we have here," the Minister said.
The Government launched a nationwide vaccination drive several weeks ago in its efforts to get more persons vaccinated against COVID-19.