Just one day after vendors who were removed from outside the Stabroek Market staged a loud protest outside the President's Office, the Government has asked the Georgetown City Council to be sensitive to the plight of the vendors as the relocation plan is put into place.
Minister of Communities, Ronald Bulkan and Minister of Social Protection, Volda Lawrence met on Wednesday afternoon with Georgetown Mayor, Patricia Chase-Green and Town Clerk Royston King.
The meeting focused on the concern of the vendors and the effect of the relocation being undertaken by City Hall.
After the meeting, Minister of Communities, Ronald Bulkan explained that while Central Government recognises and respects the autonomy and authority of the local government organs, it wanted to urge the municipality to ensure that consideration is given to the genuine concerns of the vendors.
"The Central Government urges and implores the City Council to give due consideration to those persons whose activities will be disturbed as a result of the activities of the council to restore public order and the environmental sanctity of our public spaces", Bulkan said.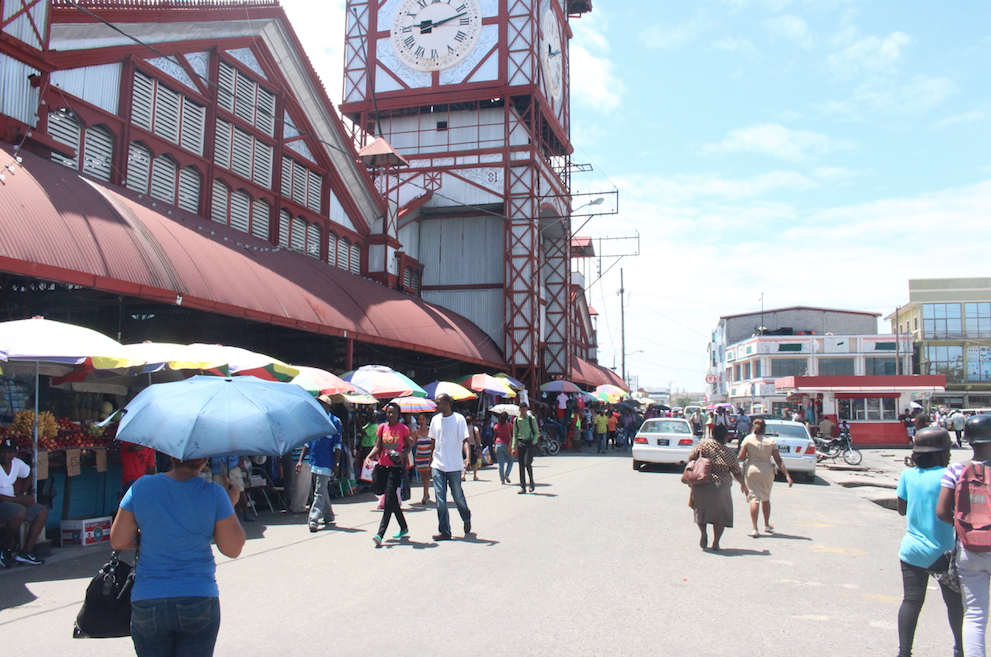 He further stated that the government prefers to see a humane approach being adopted and more consultation and engagement being done with those who will be affected by the Council's move.
According to Bulkan, "the problem is not vending. The problem is obstruction and so first and foremost, our citizens should understand that the council is not against vending but it is against unregulated vending."
Bulkan noted that one cannot ignore the insanitary conditions that prevailed in the Stabroek Square and the need for the area to be restored. He added that the Government remains committed to urban renewal and the beautification of public spaces.
Many of the vendors had complained about not being given enough time to prepare for the relocation and even after the Council moved in to relocate them, it had not yet prepared their new temporary selling area on an empty plot of land on Hadfield Street.
Today, the City Council was busy rushing work at the plot of land. The Town Clerk told News Source that the area should be fully prepared within 24 hours.