by Kurt Campbell
Scores of street vendors remain displaced almost two weeks after they were removed from locations they once occupied around the city.
On Wednesday, those displaced vendors turned up at City Hall to protest the delay in an allocation of new vending spaces and seek an early resolution.
The vendors were successful in securing a meeting with Town Clerk Royston King. He reported that the Mayor and City Council (M&CC) has successfully relocated some 180 street vendors.
King said a new situation has arisen where persons who were not among those removed are coming to the Council, seeking placement at the new locations. "We find that new people are coming out, as a result of that they are reducing the space we have available to give to people who were selling there all the time," King said.
He explained that the Clerk of Markets was currently going through a register of more than 500 street vendors in the city in order to rectify the problem. "The space is very limited and what we are trying to do is to make sure we have an accurate number of people who were there before, so you have to give us a chance. So far we have marked out the area and we want to put the right people there," he added.
King said vendors must understand that they are not being denied their right to earn but it must be done in an orderly manner that would also ensure the cleanliness of the Capital City. He committed that by Thursday the Council would have completed the relocation process. "Please do not encourage new people coming out," he pleaded with vendors.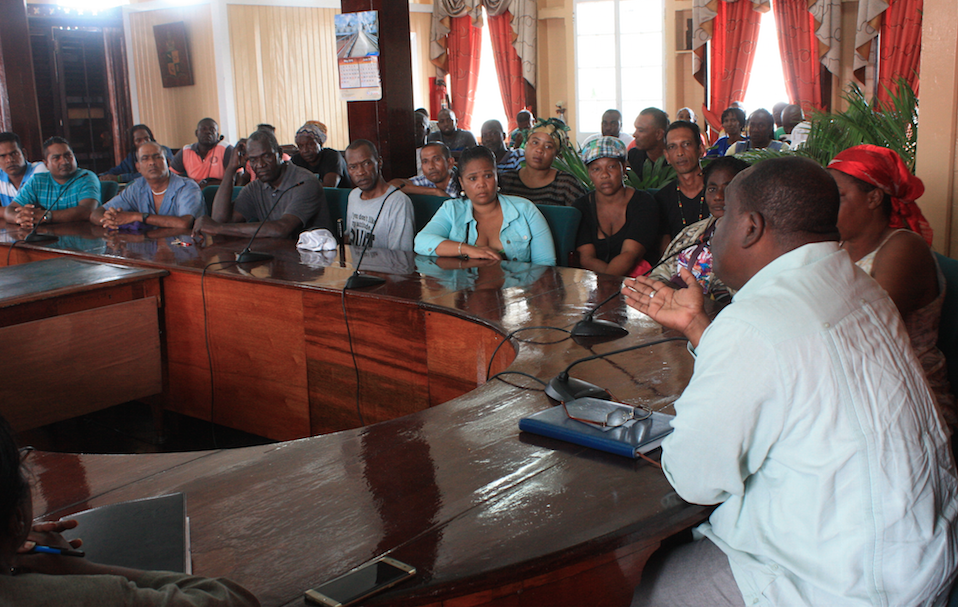 During a visit to the new location on Wednesday, some amount of unease was expressed by vendors after requests were made for two persons to occupy one tent.
They complained about the heat and small operating spaces. The Council is aware of this discomfort, but urged tolerance from the operators. King said vendors must be "considerate and open-minded about the situation."
The Council is now adamant that a new organized vending system must be developed as the city moves ahead. The Council continues to urge the co-operation of all vendors and insists that what is being sought at this time is a meaningful solution to the organization and confirmation of persons who once illegally occupied city spaces.