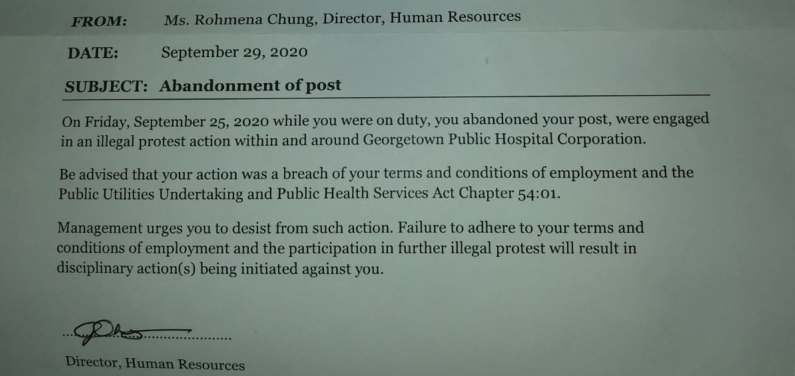 Nurses and other medical staff at the Georgetown Hospital have been warned by the Hospital's Human Resource Department that they could face disciplinary action for "abandonment of post" because of their protest action.
Earlier today and last Friday, over 150 nurses and other medical staff protested outside the hospital for better working conditions, improved risk allowance, and on-time salaries.
In a letter that was dispatched to those who took part in the protest, the hospital's Director of Human Resources said the protest was illegal since the nurses were on duty and abandoned their posts to be part of the protest action.
The HR Director said that move was a breach of the terms and conditions of employment and any further action that results in another illegal protest will result in disciplinary action.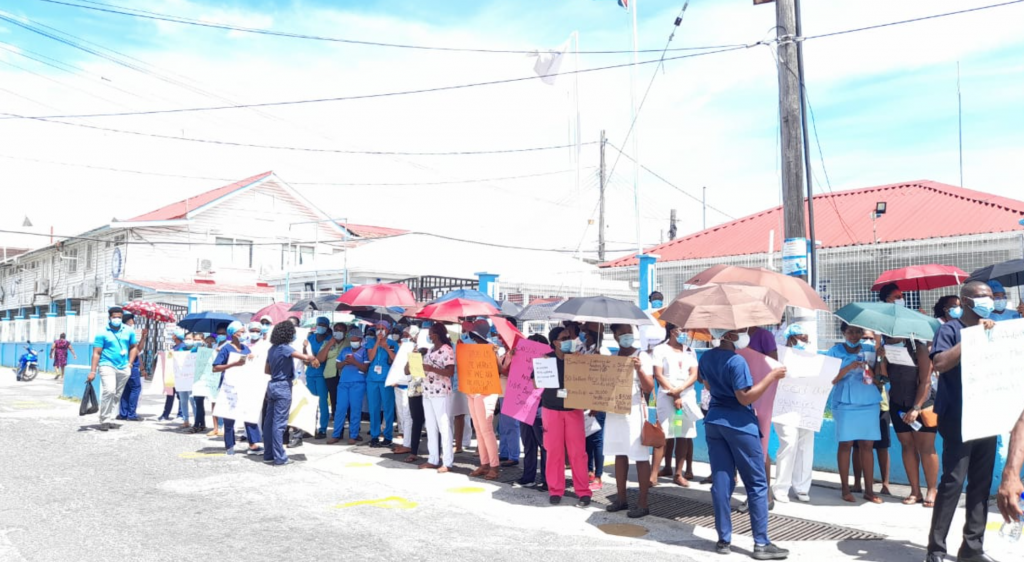 The letter from the HR Director today came on the heels of a statement from the Georgetown Hospital itself which also accused the nurses of taking part in an illegal protest in breach of their terms of employment.
The nurses are being supported by the Guyana Public Service Union.
Acting GPSU General Secretary Kempton Alexander today said the nurses must be supported.
He added that the union will remain supportive of the nurses and other healthcare workers.