Days after agents at the Guyana Revenue Authority took control of a vessel which entered Port Georgetown and failed to disclose that it had fuel on board, the GRA has announced that it is likely to recover taxes well over GYD$35 million.
GRA Head, Godfrey Statia disclosed today that there were over 200,000 gallons of unmarked fuel on the ship which could attract taxes in excess of $36 million.
He said GRA has boarded the vessel and will not release it until the taxes are paid.
Statia also recalled the last time this type of smuggling was uncovered and he reminded that the Captain was also fined $20 million before the ship was released.
This fine is in addition to the taxes and Statia hinted that this could repeat itself.
He confirmed that the vessel goes by the name Jubilee but did not indicate where it came from with the unmarked fuel.
The GRA boss has reason to believe that this is not the first time this has happened with the particular ship and efforts are being made to access maritime records to see the frequency with which the boat has brought fuel into port Georgetown. 
GRA is also checking with the authorities at the Demerara Harbor Bridge to also ascertain frequency with which the vessel has come this way.
"Based on the information we will be in 
a position
 to determine whether it was 
a hiccup
 in the 
system
 or the was trying to smuggle fuel."
He is already convinced nonetheless that the lapse emanated from shortcomings at Boathouse and said GRA is trying to fix it.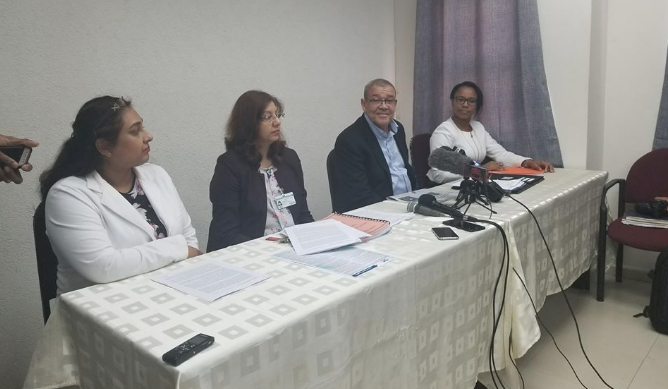 "We found that persons were trying to put an entry in after the boat was boarded, days after fuel was not marked."
Statia went on to declare that fuel smuggling is alive but assured that GRA was trying to thwart the illegal activity.
He said the Authority is challenged by a lack of manpower even as he pointed out that there are well over 100 persons and companies who now import fuel into Guyana.
He said GRA is working with the Guyana Energy Agency to arrest the situation where cheap fuel is being bought at border locations and smuggled to the capital.
He said too that there is the situation where exempt fuel destined for interior areas is trickling its way down to Georgetown.
News Source understands that the vessel may have been carrying the fuel for the Russian shipping company, Oldendorff, which was recently forced to halt its operations in Guyana owing to US Sanctions against the Rusal company.
Sources familiar with the two companies have indicated that by the time the "Jubilee" reached Guyana with the fuel and was making efforts to meet with the authorities, Oldendorff had already ended its operations.