Should the David Granger-lead coalition be re-elected to office on March 2nd, squatters and retrenched sugar workers will benefit from the allocation of lands through the establishment of two Lands Commissions. 
The incumbent President made these promises to supporters from Region 3 at the APNU+AFC's rally in Leonora on Friday evening. 
The first of the two CommissionS, according to Mr. Granger, will be a National Squatters Resettlement Commission which will be managed by the Ministry of Communities. 
"On March 15, I will set up a National Squatters Resettlement Commission under the Ministry of Communities. We are going to make squatters settlements history. People must not live like that in Guyana and in Region Three," he shared with the gathering.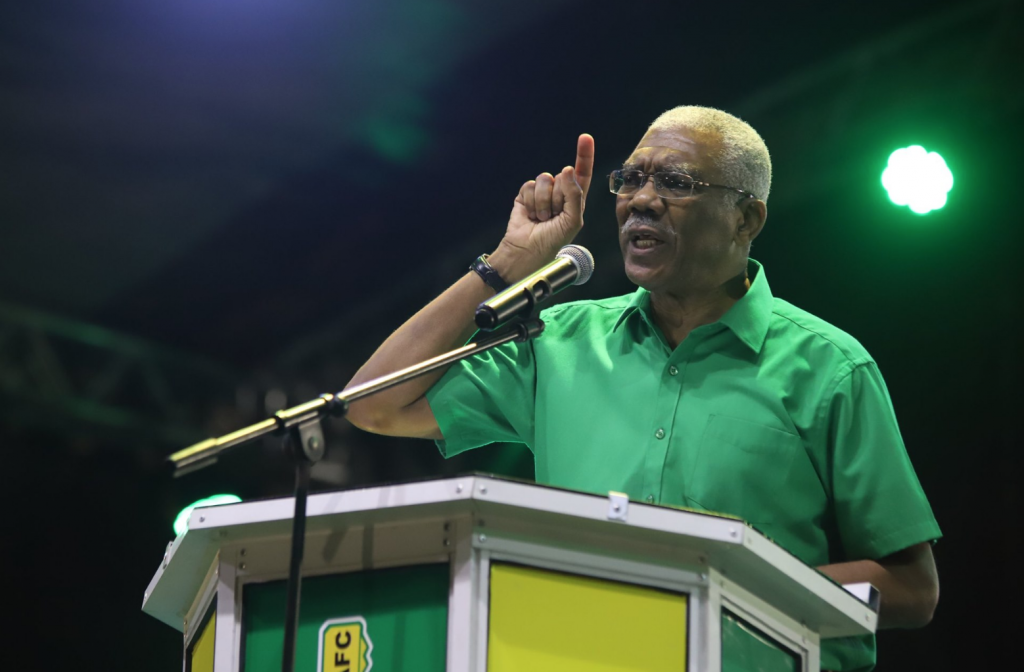 Last week, a number of residents, including squatters from the Sophia community, laid claims to government lands which have already been allocated, threatening to withhold their vote should the government not grant them house lots before elections. 
But according to the President, more than 150 of those squatting areas across the country were developed under the Opposition PPP, and it is the coalition that is trying to address the issue.
"Over the last 23 years over 150 squatter settlements grew up like jumbie umbrella all over this country. APNU+AFC will put an end to it. We are going to use our revenues to eliminate squatting all over Guyana," he committed.
But squatters are not the only ones who could benefit from the allocation of lands if the coalition is re-elected.
The President was keen to note that an APNU+AFC government will also establish a State Land Resettlement Commission which will directly benefit the more than 5,000 sugar workers who lost their jobs in 2016 after several sugar estates were closed.
"People who have been put out of work because they had been in the sugar plantations will be given access to lands so that they can start all over again. Sugar workers will be able to go onto those lands and those who want to farm will be able to farm, those who want housing will get land for housing," a hopeful President Granger said.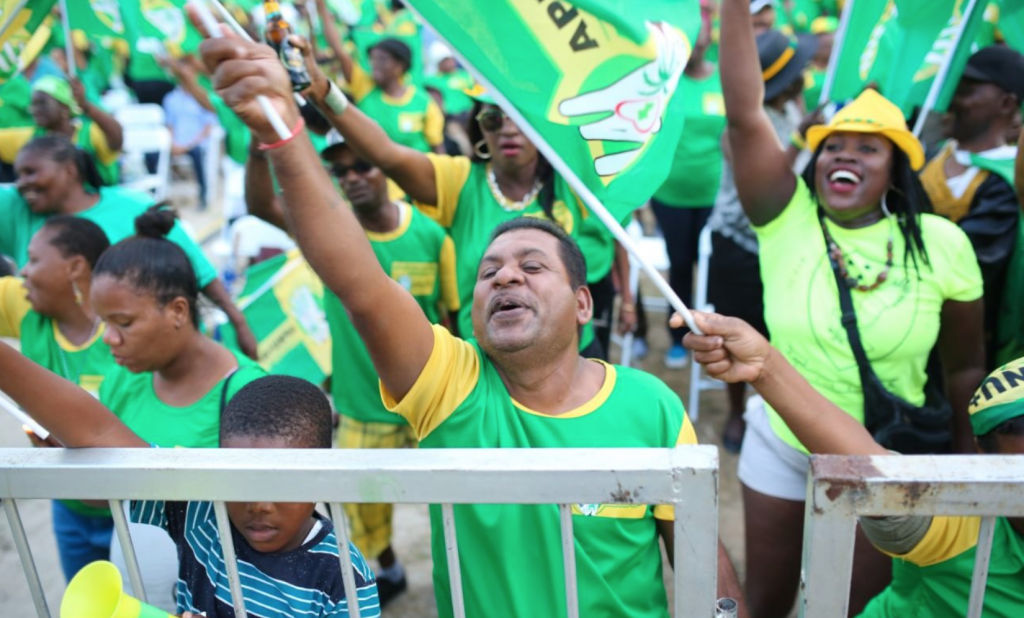 The incumbent reiterated that Guyana is a country with a large landmass, and every Guyanese ought to benefit from it and be able to have a roof over their head. 
With an estimated 8 billion barrels of oil reserves and one of the highest barrels of oil per capita in the world, President Granger hinted at revenues from oil being used to ensure these promises are fulfilled. 
"Oil money is not for a few rich people, it is for the ordinary people of this country. We have to abolish squatting. No squatting here in region three or anywhere in the country," he said to a highly receptive crowd.