Teargas and pellets were fired at squatters in the Success area this afternoon as they held their ground in a stand-off with the Police as a bridge linking the main road to the squatters' settlement was destroyed.
The Police were called in by the sugar company, Guysuco, which has been trying to get the squatters off of the lands, even threatening to begin flooding the lands.
The lands being occupied by the squatters belong to Guysuco and the government's holding company NICIL.
In a statement today, Guysuco said it is currently in the process of reviving its operations along the East Demerara and the squatting on its lands is hindering the land preparation process.
The company said the lands at Vryheid's Lust, Success and Chateau Margot on the East Coast of Demerara, are the property of its Enmore estate. It wants persons to desist immediately from occupying the lands.
But some of the squatters claim that they have been occupying the lands for over five years, while others recently started their occupation.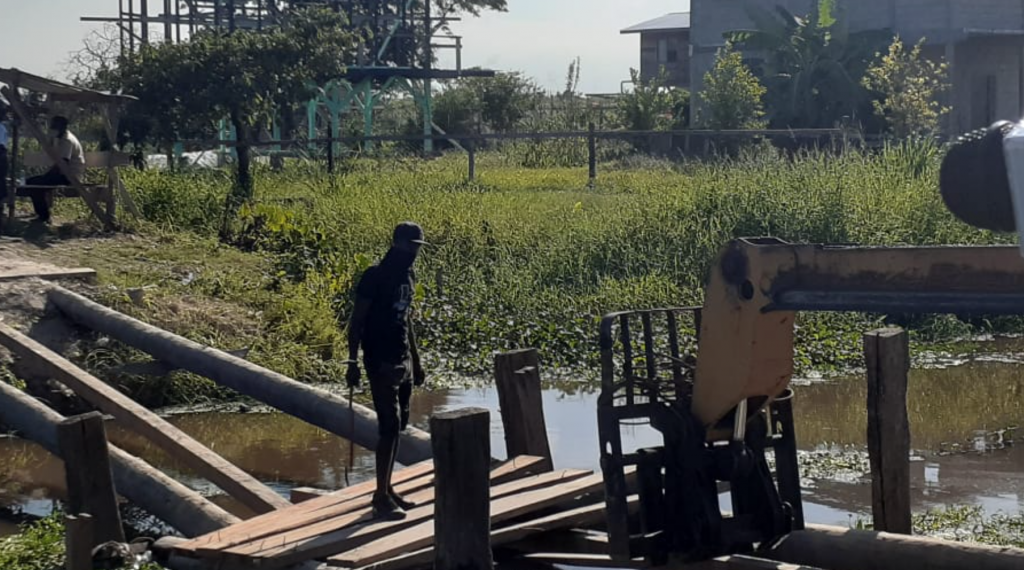 Back in 2015, just after the APNU+AFC government took office, there was a rush to grab lands in the areas after persons were told by PPP activists that the land would have been distributed to persons from the communities.
The last government at the time of its ouster was making moves to have NICIL purchase some of the Guysuco lands to develop into housing areas. The project never materialised.
Now with the new government making moves to reopen some of the closed estates and a new management in place at Guysuco, many of the plans of the last government have been shelved and the deserted Guysuco lands may form part of sugar production again.