The Guyana Sugar Corporation continued the flooding of its lands at Success on the East Coast of Demerara this morning in its efforts to force squatters off.
Despite many of the squatters pleading with the state-owned company, thousands of gallons of water was released on the lands this morning to destroy the small shacks that were built by the squatters.
Some were able to save their personal belongings and move to higher ground, but others said they had no where else to go and will now be left homeless.
"They are not giving land and I have no where else to go and that's why I came here", one man lamented as he watched the small building he once called home being completely destroyed.
A 40-year-old mother of six said as a single parent with no where else to go, she decided to build on a piece of land at Success.
She said "since January month, I am not working and I can't pay rent. Now when these people come and flood us out, where will we go?".
She said even with the lands being flooded and her life at risk, she simply has no where else to go and plans to continue living in the area even with the flood waters around her.
The sugar company has been pressing the squatters to remove from the lands over the past few weeks as it intends to restart sugar cultivation in the area.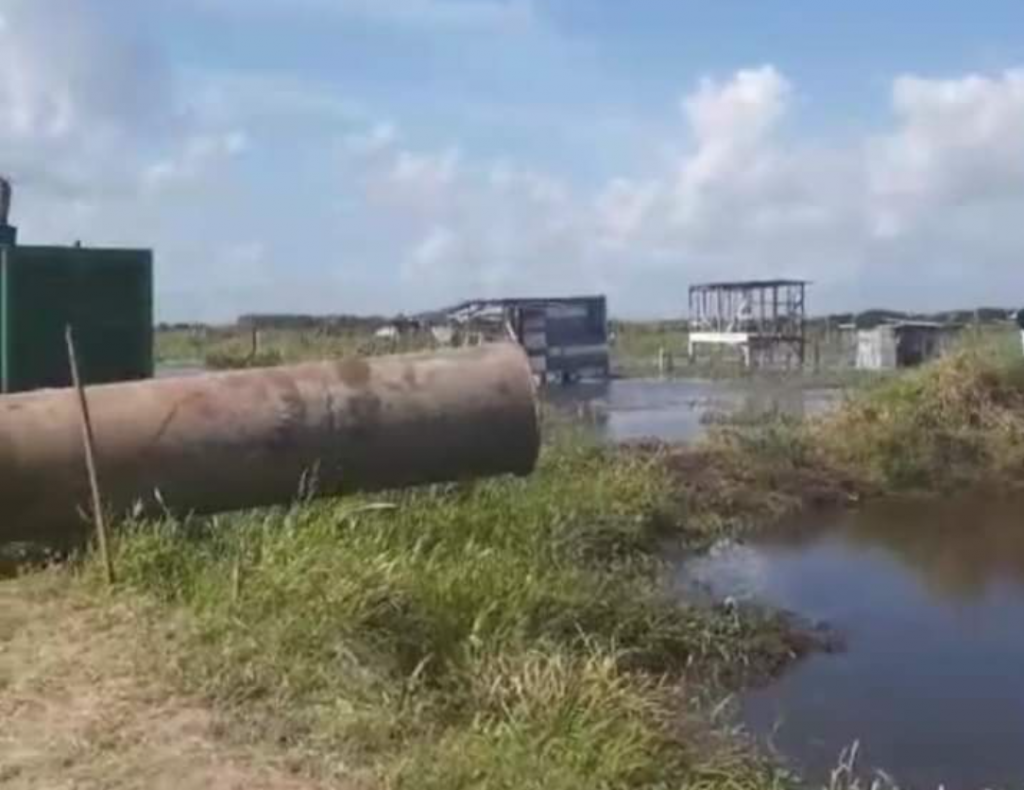 The squatters said the only help that came from the government was the registration of their names with the promise of assistance to help them lawfully own their own land in the future.
Today, APNU+AFC Member of Parliament, Amanza Walton-Desir said the action of Guysuco and the government is heartless.
She said many persons have been forced out of their homes during the ongoing pandemic and some systems should have been put in place to assist the squatters rather than to flood them off state lands.
Two weeks ago, the Central Housing and Planning Authority hosted an exercise to register all of the squatters. The squatters are now complaining that they have nothing else from that agency since then.