Leader of the Opposition Joe Harmon led an Opposition Parliamentary team to the community of Success on the East Coast of Demerara this morning to meet with squatters who are being flooded off state lands by the Guyana Sugar Corporation (GUYSUCO).
Mr. Harmon called out the government for its treatment of the squatters and made it clear that the state must bear the responsibility for the way the squatters are being treated.
He told the squatters who gathered that "it is really our concern that the state must negotiate with you to find a settlement which allows for regularisation. Too many people here have spoken about the problems they have had with COVID-19 and that they have been thrown out of their jobs and homes and have therefore been left homeless".
The Opposition Leader said the government cannot run from its responsibility to citizens and ought not to treat citizens callously.
He said the Opposition will see how it could assist those who have been affected and displaced by the Guysuco flooding. However, he noted that he intends to raise the concerns of the squatters at a higher level.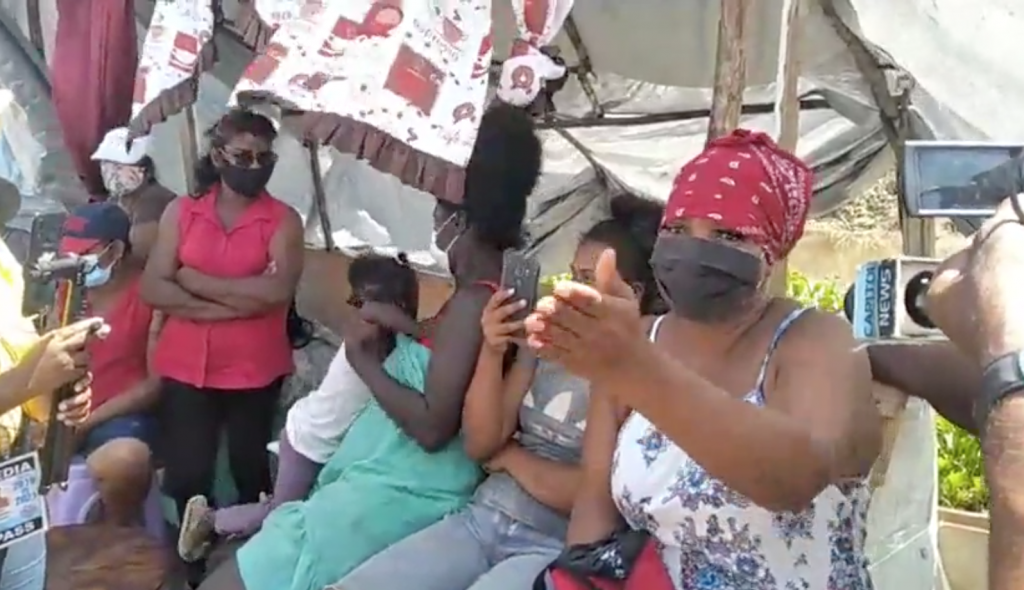 "We believe that we will have to keep engaging the state to have an outcome which is reasonable in the circumstance. You cannot shoot people and you cannot flood them out. Those are slave masters mentality and that's what the slave masters did to slaves many years ago when they want to get them off of land. So that mentality is a slave master's mentality".
Many of the squatters explained that they have been forced to move to higher ground because of the early morning flooding of the lands by GUYSUCO.
The state owned sugar company maintains that it wants the squatters off of the land so that it can move ahead with sugar cane cultivation.