With the state-owned sugar company, GUYSUCO, continuing to flood its lands at Success to get squatters off, the government has moved to set up sleeping facilities at an East Coast Primary School to house squatters who have been displaced.
Many of the squatters have rejected the offer made by the Prime Minister for them to be housed in the Graham's Hall Primary School.
The Civil Defence Commission has already set up the auditorium and some classrooms at the school into a refugee shelter.
Many of the squatters have found themselves moving to higher ground because of the almost daily flooding of the lands by GUYSUCO which wants the land to restart sugar cane cultivation.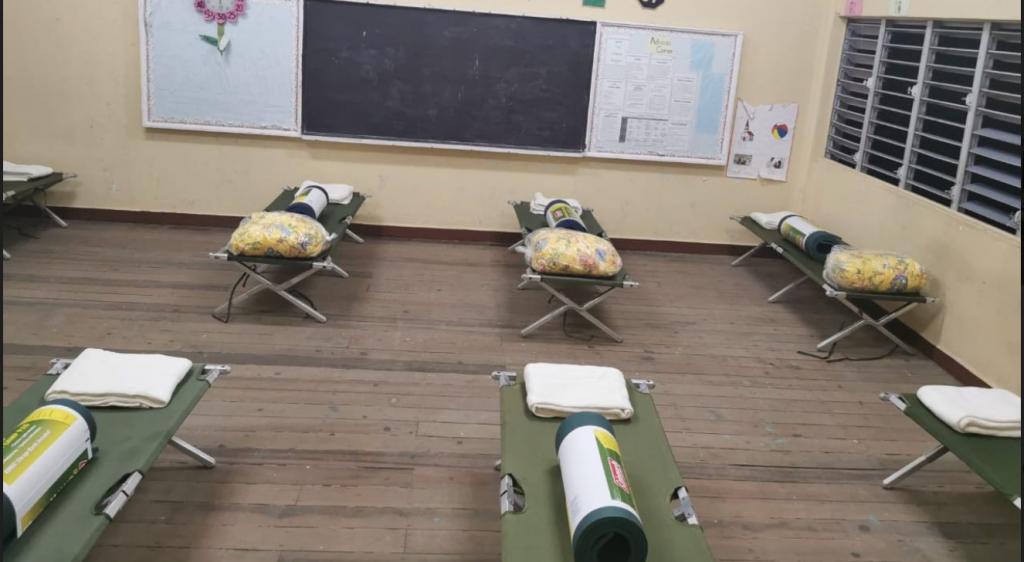 The government continues to come under widespread criticism over that move. Just last week, one of the board members at the government's holding company NICIL, resigned over the treatment of the squatters.
The Opposition has accused the government's actions as callous, saying there must be some negotiation with the squatters and the provision of suitable accommodation and housing for them. The President has said the squatters at Success need to learn to start doing things the right way.