President David Granger used his address at the opening of the 19th Biennial Delegates Congress  of the People's National Congress Reform (PNC/R) to restate his party's commitment to the coalition.
Mr. Granger told the gathering of delegates and observers that the PNC/R remains committed to completing its historic mission to provide a good life for all and transform Guyana's confrontational and divisive winner takes all political culture.
He said the PNC/R remains proud of its ideology of exclusivity and proud to be part of the coalition administration.
"It is not simply about opposing the PPP but proposing a new approach to governance in this country pariah state," President Granger told the audience, which comprised of several of the coalition partners from the Alliance for Change, the Working People's Alliance and the Justice For All Party.
He said the coalition is still trying to clean up the mess left by the previous People's Progressive Party administration.
"This coalition is the boldest step in six decades to replace political confrontation with one of cooperation," he added.
The President said the coalition faced several challenges over the last year but remains better together than apart.
Granger said the PNC/R remains committed to the manifesto promise of offering a good life to all Guyanese, but he noted that it must be seen as a plan and not a dream.
"The good life is not a dream, it is a plan," he reasoned.
He said achieving the good life will require removing inequality and providing opportunities for every citizen.
To this end, President Granger highlighted the importance of social cohesion in combating exclusion and marginalization.
In keeping with the theme of the congress: "The Vanguard of a Green Economy", Mr. Granger said the PNC/R stands ready to support the government's programme on transforming Guyana to a green economy.
"The green economy is not an option its is obligation," he stated.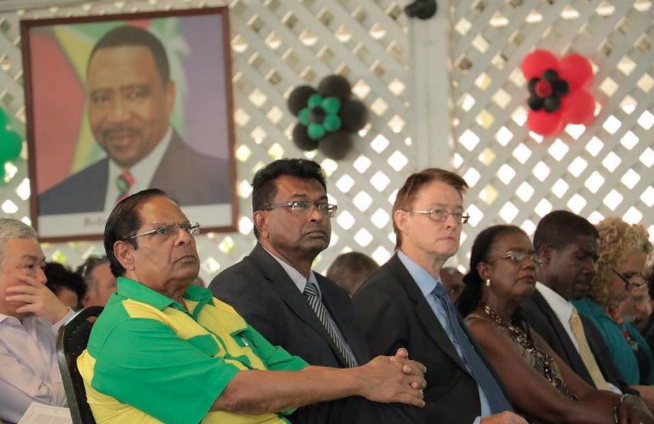 Mr. Granger was elected Leader of the PNC/R in 2012. He continues to hold that position. He led the coalition into the 2015 General Elections.
He said the PNC/R remains a lawful and law abiding party that rests securely on the institutions of its constitution, the Biennial Delegates Congress, the General Council and the Central Executive Committee.
He told the congress too that the ideals of party founder Leader, Forbes Burnham, are still relevant today.  (Kurt Campbell)