Vice President and Minister of Foreign Affairs, Carl Greenidge has issued a call for the Public Service Commission (PSC) to be "considerably revamped" since he believes that its idea of what is needed at the Foreign Ministry is "largely irrelevant."
The Minister expressed this view on Saturday, while confirming that there is indeed human resource constraints at the Foreign Affairs Ministry and at Missions abroad.
"The truth is that the Ministry as a whole has an establishment which has to be adjusted to accommodate the mandate… the request to the Public Service Commission for posts to be established and filled are quite a long way behind. So it [the shortage] is true. But we have been trying to find means of hurrying them up" the Minister said.
According to the Foreign Minister, the PSC's idea of what is needed in the Foreign Service, in terms of skills, is "outdated; it is largely irrelevant."
As such, he posited that the body needs to carefully examine the requests made, and in doing this, there is likely to be a delay which is being experienced presently.
Nevertheless, Greendige believes that the Commission needs to be "considerably revamped" since its ideas are not aligned with those of a modern diplomatic service.
He explained that a modern diplomatic service has to be staffed by a relatively wide range of skills. But presently, he noted that officers are being asked to look at human rights issues, while being asked to vote, and at the same time, write on issues related to biodiversity.
"Languages are also a disgrace in this country as regards the range of languages taught in schools and the competency. Most of them [Foreign Officers] learn the languages on the job" Minister Greenidge revealed.
Therefore, he said, there is need for these persons to have at least a basic understanding of the implications of some of these matters when they are required to deliberate on them.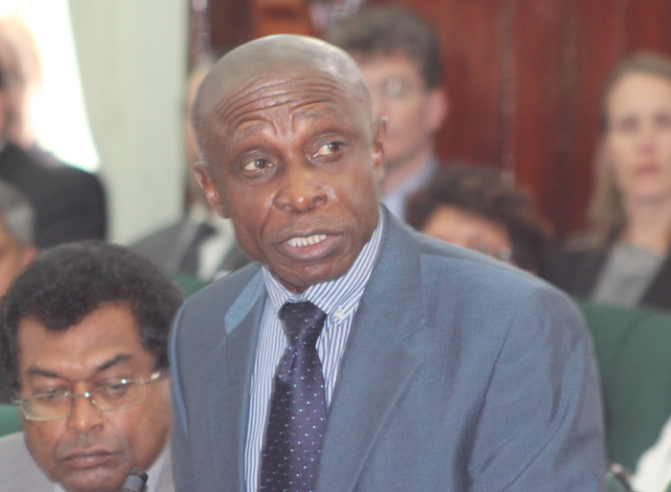 "So the Ministry and its staff also needs to be considerably revamped" he said, adding that the requests made to the PSC reflect those changes that are needed.
"Those are the sort of things happening. We recognize of course that this means in a number of instances people are going to be doubling up and there are going to be skill gaps. But we are working on it and the President is aware of it. Cabinet has also discussed it, he said.
Diplomats at a number of Guyana Missions overseas have been complaining about the Missions being understaffed and those who are there, being forced to do the jobs of two and three persons.
In addition, the transfer of some key personnel at some of the Missions has added strain to an already struggling system.