A little known organisation called the Youth Movement Guyana, which has strong ties to the Opposition People's Progressive Party (PPP) held a picketing exercise today against the move by the Energy Dept. to seek buyers for Guyana's share of first oil.
Less than 30 persons were part of the protest, but they demanded greater transparency and accountability from the coalition Government, particularly as it relates tractions pertaining to the oil and gas sector.
The organisation claims that the coalition government may have breached the Procurement Act by calling in specific companies to have an open bidding for Guyana's portion of first oil.
Leading the protest was PPP social media activist Robin Singh who said in his opinion, the move by the Energy Department could be seen as corrupt.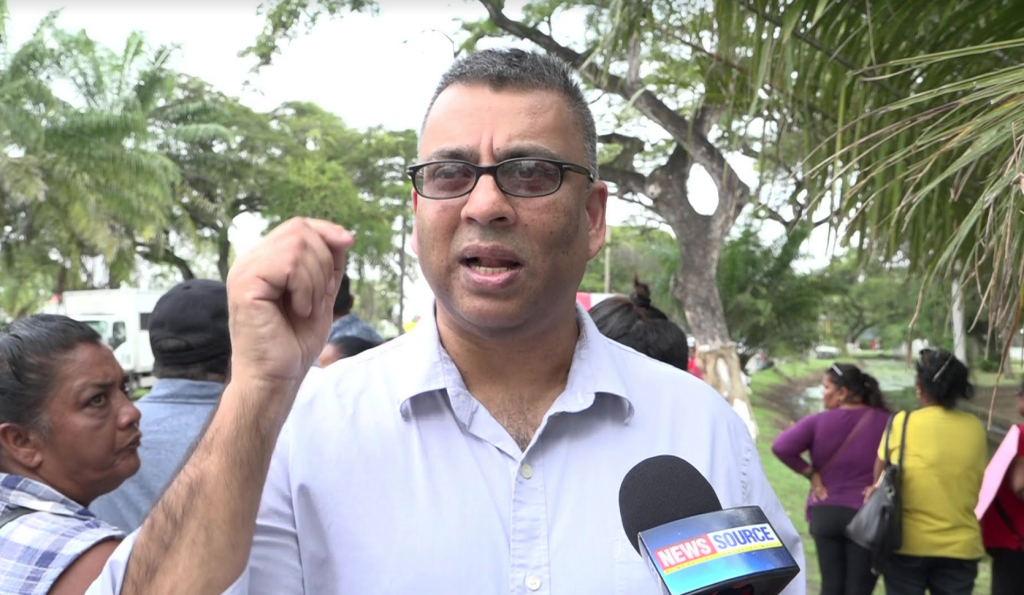 "In one day we could lose millions of dollars and we can't sit back and not do anything. There is a tender process. If you are going to sell our oil and find a broker, it has to go out for tender. It can't be just a few select people. This is how you breed corruption when you try to do things in secret," he asserted.
Singh said there ought to be a new level of transparency in Guyana especially when it comes to the oil and gas sector.
"In any area of government, it's not just oil…in any area of government, these secret deals have not worked. They have not worked in the past and they won't work in the future. There is a new era of transparency and if you can't be transparent then there will be consequences."
Another activist who recently joined the PPP/C, Don Singh, explained that he views the decision as questionable especially since it appeared to have been done in secret.
"Now that is absolute trash and rubbish. We don't need that 10 weeks before an election. What should have happened is ask Exxon Mobil to broker that deal because they have the checks and balances all the way to the Security Council of the United States Government. And then put that money in escrow, and after elections, whoever is the government, release it and let them do what they have to with it."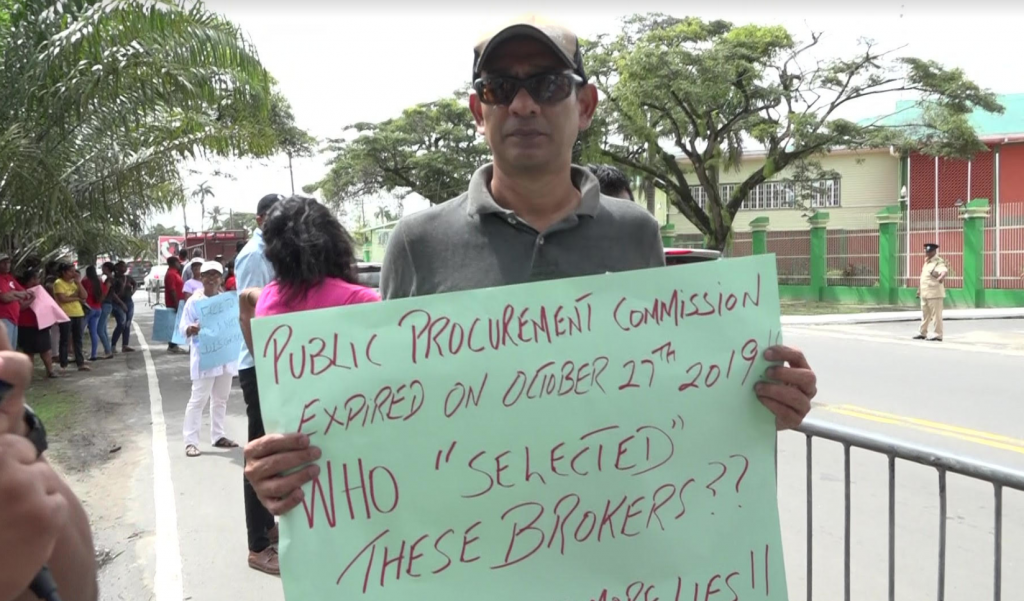 The Department of Energy has since defended its decision with the Department's Head, Dr. Mark Bynoe claiming that the public would have been informed of the move as the bidding deals close. He said there was no procurement breach by the decision to invite the specific bidder.