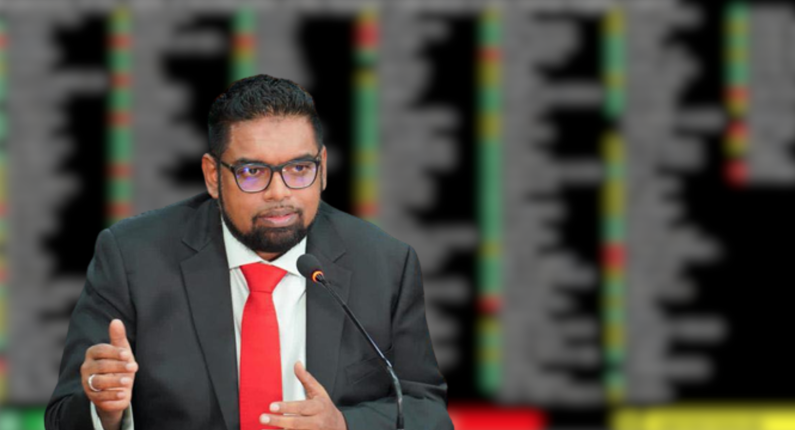 One day after Guyana abstained from voting at the United Nations for Russia to be suspended from the UN Human Rights Council, the Government of Guyana has indicated that its decision came as a result of the absence of a full human rights violation report.
On Thursday, the United Nations General Assembly (UNGA) voted to suspend Russia from the organization's leading human rights body on allegations that Russian soldiers attacked and killed civilians during the invasion of Ukraine.
Although, Guyana and a number of other CARICOM states including Barbados abstained from the vote, the General Assembly was still able to achieve a two-thirds majority to pass the resolution.
In defending Guyana's position to not vote on the resolution although it has condemned the Russian invasion of Ukraine, President Irfaan Ali today said enough facts were not presented on the allegations leveled against Russia.
"This matter was discussed among (CARICOM) Heads and there is an ongoing process, there are two things that are happening. The UN has launched a process of doing the investigation to come upon the factual basis on what is happening in terms of human rights violations and what we have said is that once that report comes out then the findings of that report must be respected" President Ali said.
According to the President, the Government of Guyana is working along with CARICOM and its position was based on a decision at the CARICOM level, although half of CARICOM member states voted in favour of the resolution.
"We are working with CARICOM, we are coordinating an information flow and so to understand what is happening in the rest of the region, because this was something that came up very quickly, you would appreciate that, and its weighty decisions", he noted.
Although Guyana abstained from voting on the resolution to remove Russia from the UN Rights Council, the President said the country's position on the invasion of Ukraine remains the same.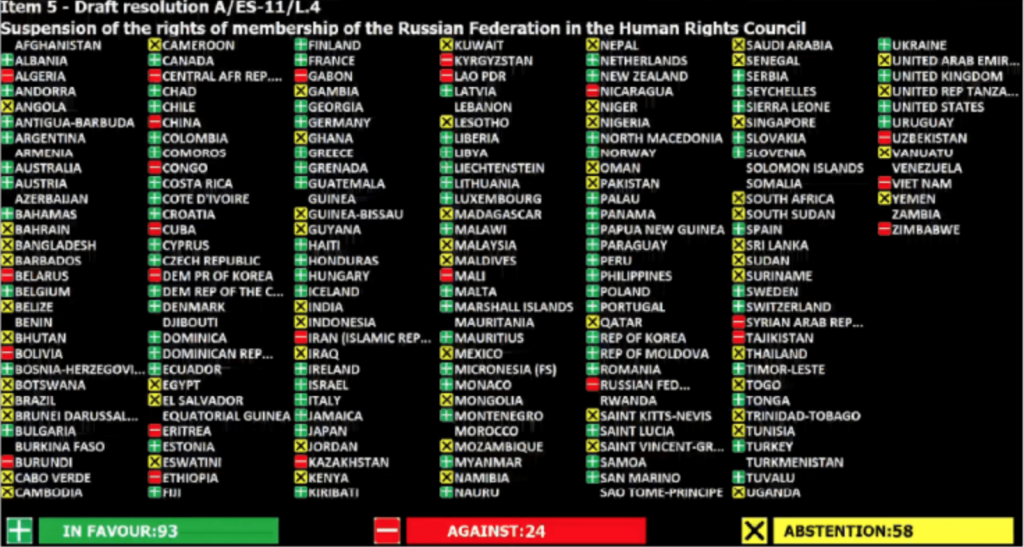 "Let me be clear. We are very strong against this war, we are very strong against the invasion in Ukraine, we stand solidly with the rest of the world in condemning the war and in asking Russia to go back to diplomacy and in having this war brought to an end, that is without and doubt"
The invasion and war in Ukraine have claimed thousands of lives and millions have been displaced. Russia continues to attract the scorn of the international community over its actions. A number of powerful countries have made moves to isolate Russia because of the invasion and human rights abuses.