The official countdown to Guyana's 50th Independence Anniversary and the Golden Jubilee celebrations begin tomorrow and will culminate on May 26 with a massive float parade in the Capital City, Georgetown.
The Department of Culture, headed by Minister Nicolette Henry, is touting a new route for that float parade. The last route that was put forward which would have seen the 50 strong float parade traveling along the Rupert Craig Highway has been ruled out.
During an interview on Wednesday, Minister Henry said the Department of Culture is working with stakeholders to have the parade travel along Brickdam into the newly constructed Durban Park. She said many issues had arisen when the last route along with several others were considered and based on guidance, she is now inclined to have the Brickdam route used.
"A lot of issues came you, We had moved from Church Street because of the low lying wires and so on but there were other issues with the new routes that it was too long and people will get tired and so on", she explained.
"More than likely we are looking at it [Brickdam route] being permanent. You know the proof is always in the pudding and once it works out well, we will stick with it," she said.
Tomorrow will mark the first of 50 days to May 26 and the Department has 50 days of events planned with the launch of several commemorative stamps tomorrow.
For the peak period in May there will be several activities to celebrate local talent and culture prior to the flag raising ceremony on May 25, also at Durban Park. That ceremony will see the usual military and cultural displays followed the hoisting of the Golden Arrow Head at mid night. "It's not just about celebration, it's about inspiration and we have several activities including poetry, creative writing and debating for school children… lectures and symposia," Henry added.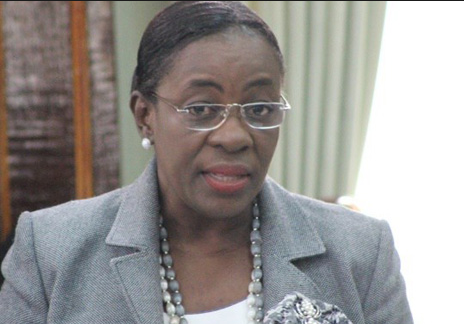 She wants Guyanese to get in the spirit of celebration and start to decorate their houses using the Guyana Flag and the logo for the 50th Anniversary. She reminded that "the use of the logo is absolutely free, it is the government's gift to the people of Guyana".
Henry said organizing any major event comes with challenges but she is confident that Guyana will put on a show to be remembered. She said there is certainly a lot of coordination with other Ministries and the private sector.
As part of the celebrations, the Department of Culture as well as other government agencies will roll out a number of celebration events. The Ministry of Tourism will be hosting the Guyana Jubilee Festival which will feature the best of Guyanese food, fashion, music and craft.  The Ministry of Business is moving ahead with its Guyexpo plans and a number of regions are also hosting their own activities.
Major companies in Guyana will also be hosting big mega concerts featuring several local and international artistes.  For details about Guyana's jubilee celebrations, go to www.50guyana.com