As Guyana awaits proposals from the United Nations on a resolution to the ongoing border controversy with Venezuela, Foreign Affairs Minister Carl Greenidge on Tuesday reiterated Guyana's desire for a path that is fair and protects the people of Guyana.
He told media operatives that the Guyana government would continue to lobby for a juridical settlement and will make its case at the upcoming Commonwealth Heads of Government meeting in November.
Greenidge said from all indications, the Venezuelan government would not agree to the juridical settlement which only leaves Guyana with the option of seeking legal opinions.
He is confident that such opinions and proposals by the UN will result in Guyana's favour.
Guyana received investigative teams from the UN on September 27 and October 12 and the government remains in contact with the UN Secretary General and his team on the controversy.
The team also visited Venezuela following a UN facilitated meeting between Presidents David Granger and Nicolas Maduro.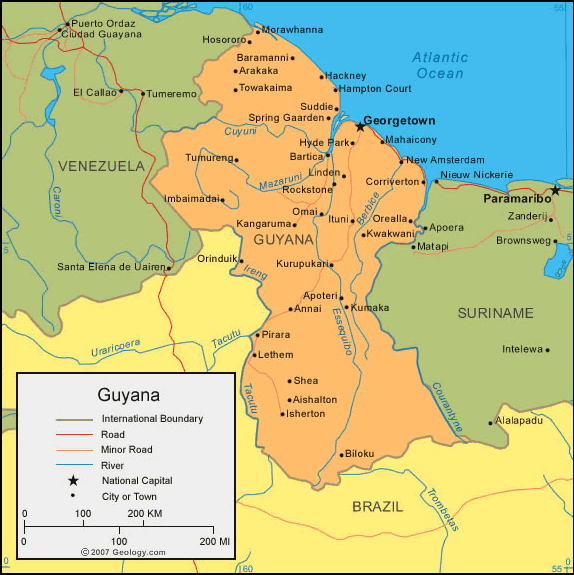 The meeting was mediated by UN Secretary General Ban Ki – moon.
Guyana maintains that the border issues were settled by an 1899 arbitral award despite Venezuela's rejection of that document.
According to Greenidge, all the options which the 1966 Geneva agreement provides Guyana with, for the resolution of the controversy, including the Good Officer's Process, have been exhausted and have been found to be wanting.
He said "Guyana has been left disadvantaged."
It is against this backdrop that the government insists that there must be a juridical settlement that will put the decade's old issue between neighbours to rest.
Greendige said he could not share the details of the government's engagement with the UN teams but said a line of communication remains open.
Speaking on more domestic matters in relation to the border issue, the Foreign Affairs Minister said it is now up to the government and the opposition to name the representatives for the Border Commission so that information can be shared. He also pledged to duly update the nation as is necessary.
Last week, President David Granger addressed Parliament on the issue. On Monday he oversaw a military exercise in Region #7 after which he declared that Guyana will not give up its rightful territory.