Leader of the Opposition and Former President of Guyana, Bharrat Jagdeo, on Friday restated his party's support of the Guyana government's efforts to move to a juridical settlement of the border controversy with Venezuela. However, he warned that that the Government should ensure it is prepared for any possibility with regard to a recommendation from the United Nations.
Guyana has been pushing the UN Secretary General to recommend a juridical settlement to the border controversy. Venezuela wants the Good Officer's process to continue, but that process has repeatedly failed.
Standing to make his presentation during the national budget debate, Mr. Jagdeo said he hopes that the Guyana government has had serious discussions on the issue and has examined all the likely possibilities that could emerge.
He said "whatever that outcome is, and I hope it is a favourable one to Guyana, we in the People's Progressive Party will be supportive. We have a national position on this matter and that will not change. But I do hope that the Government has had serious discussions on this issue and has examined all the likely possibilities that may emerge from this process.
The Opposition Leader told the House that  "If we succeed in getting the support of the Secretary General to advance our cause through a juridical process, then we would have achieved the outcome that we sought."
However, he warned that, "should we not get that outcome and the matter is delayed further, then this may embolden Venezuela to think that they can be a bit more adventurous on this matter."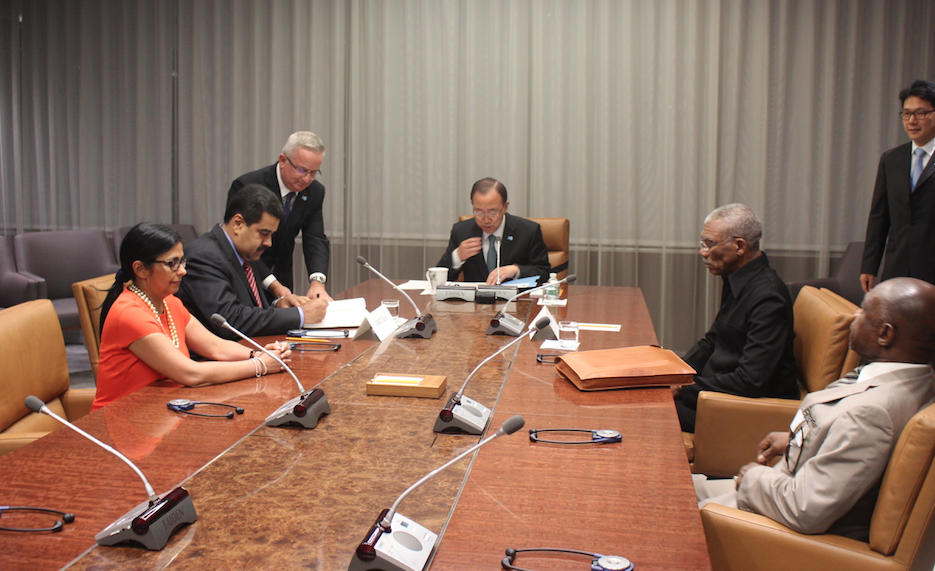 Mr Jagdeo said given recent statements that have been emanating from Unasur and other places, "and even the agreement that Trinidad and Tobago recently signed with Venezuela, as to the development  of the gas resources offshore, then these all, have major implications for Guyana. And I am hopeful that the government is paying serious attention to ensure that if the outcome is not the one that we desire, that this does not endure to the detriment of Guyana and that we take urgent steps to address through diplomatic means, because there could be  no other means, the likely fall out of such a process".
He said Guyana should restate with Trinidad and Tobago, its objections to any action on their part, that may infringe on Guyana's maritime space or its sovereignty.
Guyana turned to the United Nations last year, to determine a way forward that would see an end to the decades old border controversy.  Outgoing UN Secretary General Ban-Ki-Moon had promised to provide an assessment of the situation before he demits office at the end of the year.
He has so far not provided that assessment. Teams from his secretariat paid visits to Guyana and Venezuela in their probe of the controversy.
Guyana maintains that the border issue was settled since 1899 and Venezuela's constant claims are meant to undermine Guyana's exploration and development of its maritime  and other resources.