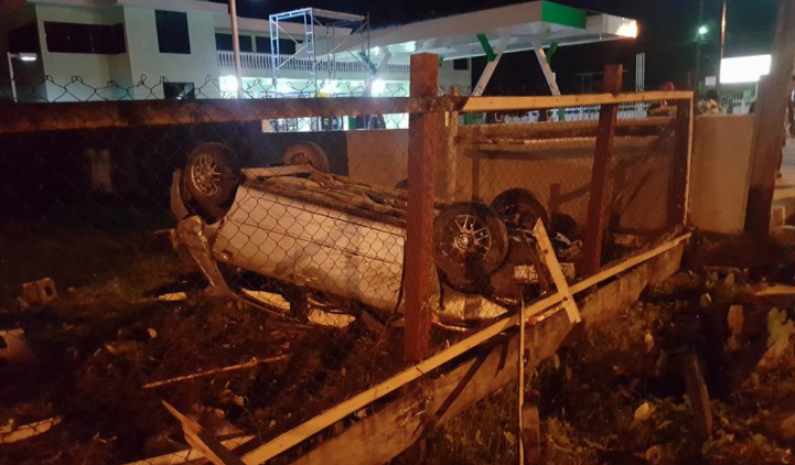 A pedestrian, who is still to be identified, died early this morning in another road accident. A 21-year-old driver who was drunk, is in police custody.
According to a Police report, the incident took place just after 1:30 this morning along the Friendship/Buxton Public Road on the East Coast Demerara.
The 21-year-old man was driving a motor car with registration number PVV 4355, west along the southern side of the roadway, when it is alleged, two cars came speeding towards him from the opposite direction.
The man swerved left and slammed into the pedestrian who was walking along the parapet. His car then slammed through a fence and toppled over in someone's yard.
Persons rushed the injured man to the Georgetown Hospital, where doctors pronounced head on arrival.
A 17-year-old girl, who was a passenger in the car was left unconscious and she was also rushed to the Georgetown Hospital, where she remains a patient.
Police ranks on the scene conducted a breathalyzer test on the 21-year-old driver and he was found to be over the alcohol limit for driving.
He was taken into Police custody but later transferred to the hospital after complaining of feeling unwell.  He is a patient under Police guard at the hospital.
(Photo credit: Kester Deane)